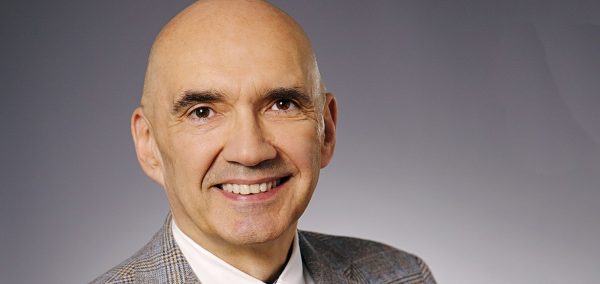 Read Professor Verdu's emails to student where he invites her over to watch explicit film before sexually harassing her
'P.S. Please call me Sergio ☺️'
Emails sent to The Tab reveal how a Princeton professor invited his graduate student to watch an explicit film with him and then sexually harassed her.
Professor Sergio Verdu, 59, was found responsible by Princeton of harassing Yeohee Im, a 25-year-old electrical engineering student. HuffPost revealed the results of Im's Title IX case, and how Princeton did not discipline the professor – they only made him attend eight hours of counseling.
Im passed emails to The Tab, published below, which show how Verdu invited her over to watch The Handmaiden – a film Verdu insisted they watch, despite Im's concerns about its sexual content.
In the last email before she came over, Verdu asked Im to call him Sergio.
A few hours later, Im emailed Verdu to say: "Hello professor, after I came home I realized I wasn't comfortable with you touching my leg. I consider our relationship solely as advisor and student and would appreciate if you do so. I think it would be nice to set some boundaries."
He responded: "OMG Yeohee, needless to say I totally agree about the boundaries."
Read extracts of their exchange here:
The Title IX complaint described what happened when they watched The Handmaiden together, while Verdu encouraged Im to drink wine, admonishing her for drinking too slowly:
"During the movie, [Verdu] 'made a joke' about a sex scene in the movie, saying, 'that was fast,' implying they had sex quickly. While they were watching the movie, his right arm was "wrapped around [Im's] shoulders,' such that his armpit was touching her shoulder, with his right hand on her shoulder. While his arm was around her shoulders, he was 'softly brushing his hand up and down' on her shoulder, 'like [people] do when they want to arouse each other.'"
Speaking to The Tab, Im explained:
"In graduate schools, thesis advisors have serious power over advisees, as they have strong influence on decision of funding, graduation and degree of students. Especially in Princeton University, graduate students annually have to be evaluated by re-enrollment process whereby advisors approve whether students can continue study. Because of this structure, I had to take up the courage when I had to stand against Sergio Verdu who was my advisor at that time."
Verdu, who was found responsible in a Title IX investigation, denied there were any advances or sexual harassment in a statement to HuffPost.
"In this society where I have to take a huge risk about my career when I share misconducts of advisors, I hope my story can be a mental support to other graduate students who have similar concerns," Im said.
Im would later attend a hearing with Princeton's Dean of Faculty Deborah Prentice, who told her that Verdu's contact "wasn't such that we would terminate him for it."
A recording that Im passed to The Tab revealed how despite allegations against Verdu from other students, nobody else came forward. That left Princeton only able to judge Im's case against him.
"He clearly behaved highly inappropriately, there's no question – and that's why there's a penalty," Prentice can be heard saying. "But when you indicated to him that he was behaving inappropriately, he stopped and took no further action. Under those circumstances, and given that we were treating it as a first time offense, it warrants the penalty. It doesn't warrant his suspension."
"That's very unacceptable and the university has to come out with a better excuse," Im responded.
Princeton said in sexual misconduct cases, the university also focuses on providing support to victims to "facilitate their continued success at the University."
If you would like to confidentially share your story with The Tab, message us on [email protected].