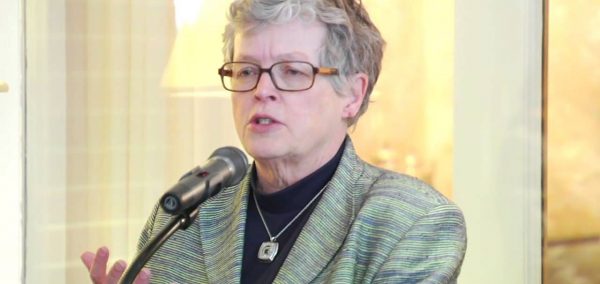 Michigan State Board of Trustees remains supportive of President Simon
After a four hour meeting, it appears Simon will not resign
The Michigan State Board of Trustees went into a meeting at 10:30 a.m. to discuss the fate of Lou Anna K. Simon. At 3pm, chair person Brian Breslin announced the Board remains supportive of Simon.
Despite evidence that she and 13 others knew of allegations against Nassar as soon as 2014, as well as ASMSU's call for her resignation, Lou Anna K. Simon will remain the President of Michigan State.
ASMSU is the latest to file a request for a resignation from Simon and other members of the administration last night, after a bill calling for Simon's removal passed unanimously.
Several young women who gave impact-statements at Larry Nassar's sentence hearing called out Michigan State for their negligence and Lou Anna K. Simon directly, for allowing Nassar to practice at the university while under investigation.
In a statement following the meeting, Lou Anna K. Simon said how much she appreciates "the confidence of the Board and the many people who have reached out to [her]". She also said that she has always done her best to lead MSU and will continue to do so.
The board also issued a formal statement saying they believe President Simon is the "right leader for the university and she has our support."
According to Matt Mencarini, those attending Larry Nassar's sentence hearing, many of them survivors, were not pleased when they heard the news about MSU's decision to support Simon.
We will continue to update the story as it develops.