'TRUMP 2020' and 'DEPORT DREAMERS' graffiti scrawled on University of Maryland
'I was shocked but not very surprised'
The University of Maryland's Social Justice Day was disrupted by graffiti supporting Donald Trump that said: "DEPORT DREAMERS" and repeated the word "WALL" over and over.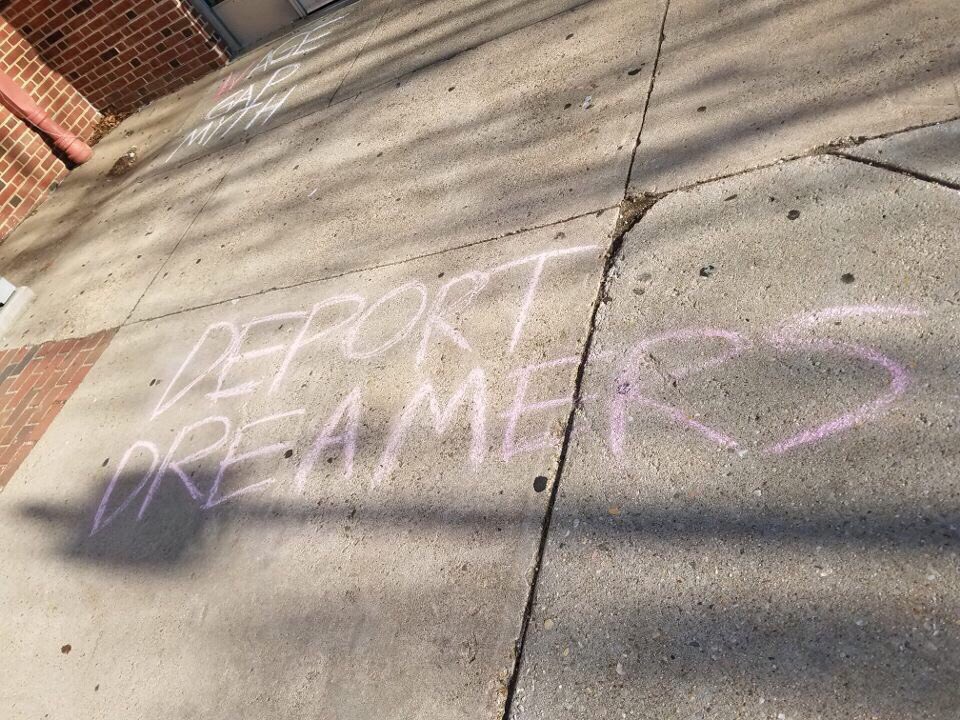 UMD student and PLUMAS President Erica Fuentes spotted the chalk and tweeted pictures of it, saying: "Happy #SocialJusticeUMD Day! Just another day at UMD."
She added later that UMD will not remove the graffiti, citing reasons of "free speech."
Brandon Carroll, a junior majoring in Information Science, told The Tab the graffiti was first spotted around 9am.
"Today is Social Justice Day here at UMD," he explained, "So we have increased foot traffic at the student union, along with ongoing Admitted Students' Day which will allow many people to see this."
"Well of course, I was shocked but not very surprised," Brandon added. "During the election Trump supporters did the same thing in the middle of the night and wrote #trump2016 and so on. That feeling of shock of course turned to anger when I found out that the student union won't remove it because it's considered free speech."
More to follow.