The best Valentine's Day cards for your special FSU someone
I don't know what I've been searching for longer, you, or this parking spot
It's the most romantic day of the year, Valentine's Day. If you've got that special someone you've been trying to get ahold of, but just don't know what to say, send them a Valentine's Day card courtesy of The Eggplant FSU, that will be sure to get them in the V-Day mood.
But seriously.
All I'm asking for is a little connection.
I'll Dance your marathon all night.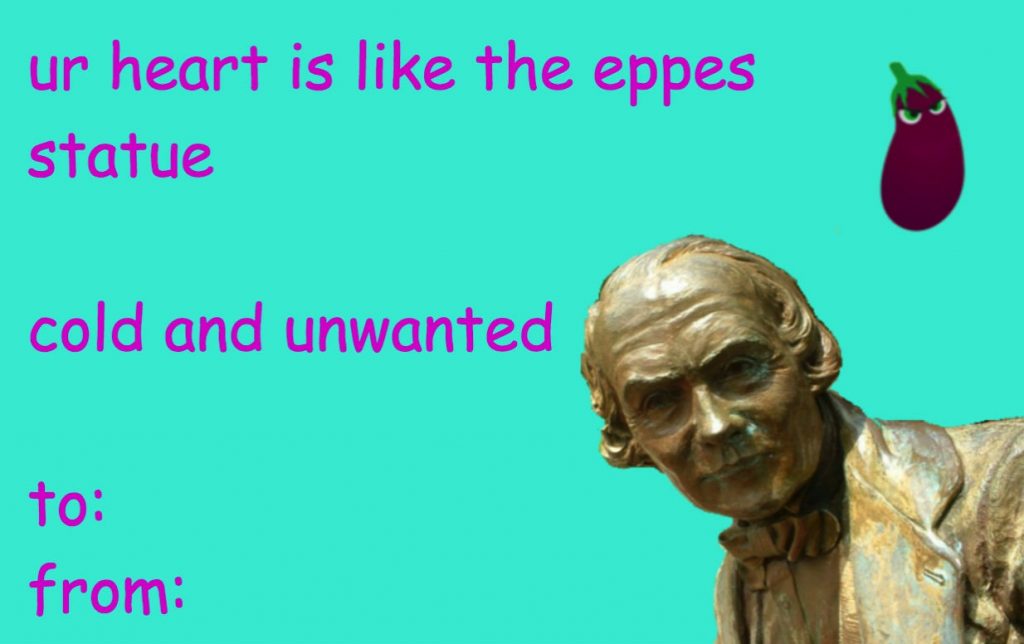 Why are you still here?
Baby come back.
Not even.  
P Thrash 2020
It's only been 30 seconds but we're already out of breath.
Photos courtesy of The Eggplant FSU.