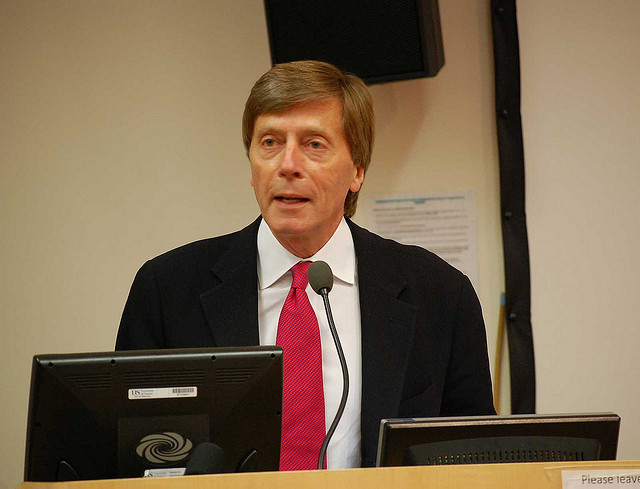 Breaking: VC Michael Farthing is stepping down
The university is already on the hunt for a successor.
In a shocking turn of events, it has emerged this morning that the Vice Chancellor of Sussex University will be resigning. Sussex Direct were the first to publish the news.
Michael Farthing has been the subject of much controversy amongst students over the past few years, with many protesting his massive quarter-of-a-million pay packages and swanky extra expenses at a time where parts of campus desperately needed to be updated and many staff were striking over pay cuts.
The VC earns around £280,000 per year.
The infamous VC even earned his own Facebook parody page for a brief time.
Other big-wig staff, on the other hand, loved him. Christian Brodie, Chair of the University's governing Council, said: "I would like to pay enormous tribute to Michael Farthing's tenure as Vice-Chancellor since his appointment in 2007.
"In particular I would highlight the University's leading roles in widening participation and employability which demonstrates the real added value that Sussex brings to its graduates."
He also argues that under Farthing, campus has undergone many positive changes such as helping students from lower-income backgrounds,  increasing graduate employability, and investing upwards of £150 million in the campus itself.
The university is starting the search for a new VC immediately, in the hopes of employing a successor at a convenient time to coincide with the new campus masterplan, which will see thousands more students coming into the university within the next few years.