WIFF WAFF
It's what you've all been waiting for… an underground Ping Pong Bar!
It's what you've all been waiting for… an underground Ping Pong Bar!
Out with the old, in with the new. Market Vaults is a thing of the past, replaced by exciting new restaurant and bar WIFF WAFF.
The Tab found out what it's all about…
What is Wiff Waff?
Wiff Waff is an eclectic bar and kitchen with a twist! We love a good old game of Ping Pong!
Set over two floors, we offer a friendly, sociable environment for you to relax with friends, share some food, drinks and get involved. Whether you're a ping pong pro or just want to have a go, you're welcome here!
2 floors, 2 bars, kitchen, 4 pingpong tables
What will be on offer at the new venue?
Our Friday nights will be something unique and it will be called 'Ping Fridays'. The Top Floor will be more of a chill out area with 3 Ping Pong tables, sofa areas and a bar. Downstairs will be more of club vibe with a dance floor and a bar. There is also a new Sound System which has been put in which will make a huge difference!
When do you open?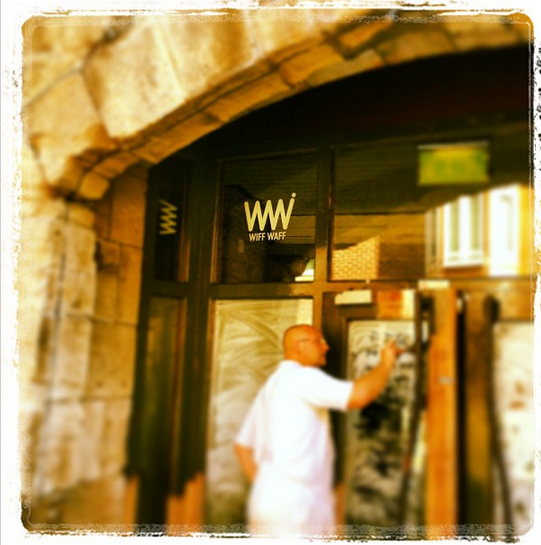 Opening night for Ping Fridays is Friday 4th October
What is there to look forward to in Freshers' Week?
Colleges have booked out the club for certain nights during the week – however Wiff Waff is open all through day as it is a restaurant/bar.
Are student discounts available?
Student Discounts are available and will be announced in Freshers' Week so keep your eyes peeled.
Will there be ping pong tables every night?
Yes – and food available
Wiff Waff obviously offers something different and new: let's hope next year's Which? University student survey ranks Durham a little higher for diversity of nightlife…
Check out their website, Facebook and follow them on Twitter to get the latest updates for Durham's new bar, kitchen and ping pong experience.