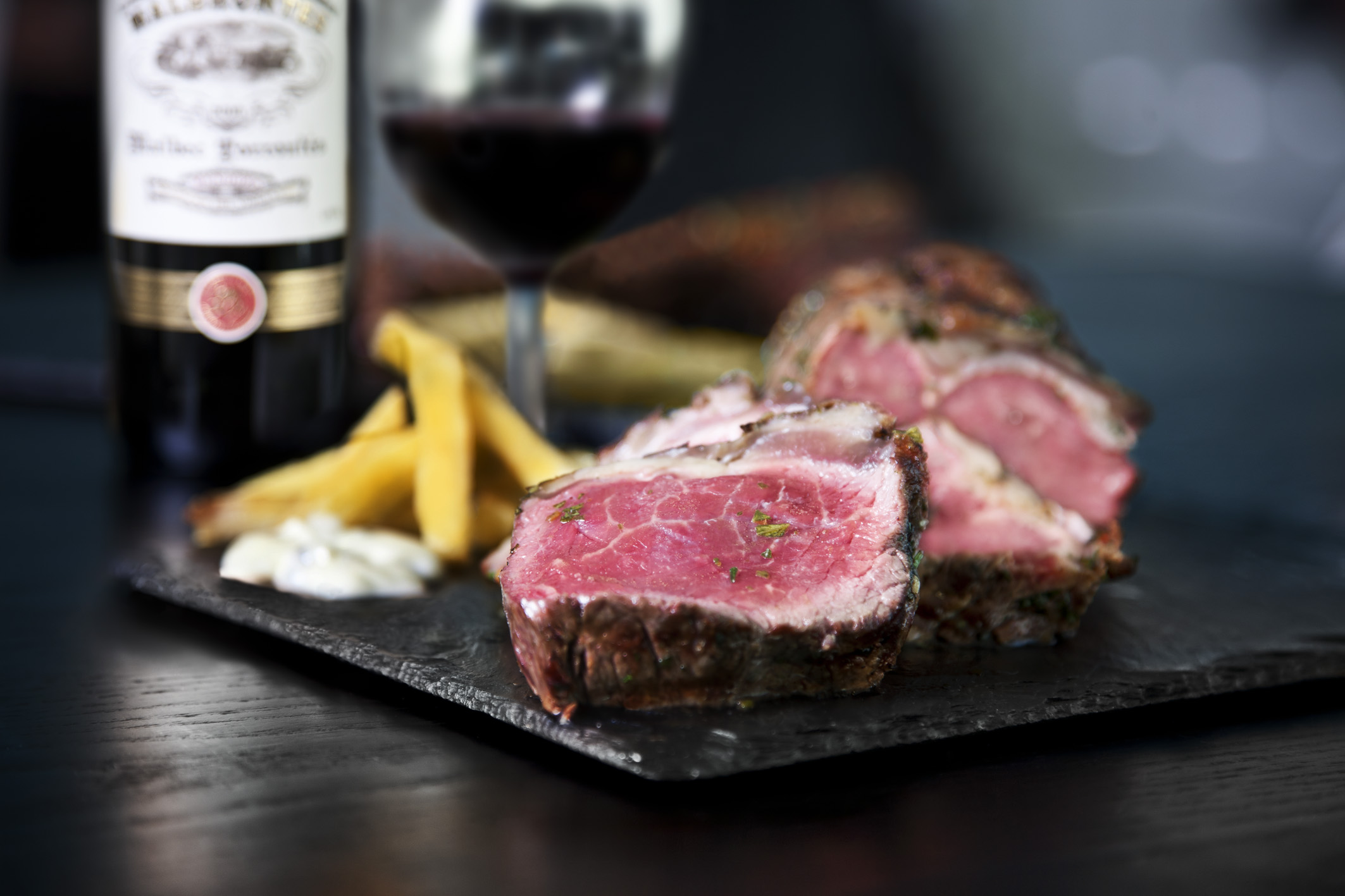 Restaurant Review: CAU
"Some of the best steak in Cambridge", says Tab restaurant critic SEBASTIAN SALEK.
argentina
beef
cau
food
food critic
Restaurant
restaurant critic
Sebastian Salek
the tab
Tucked away on Bene't St where Barclays Bank once stood, you may not have noticed the most recent addition to Cambridge's already plentiful restaurant scene. But step inside CAU (pronounced 'cow', as in the poor bugger who you'll no doubt end up chomping on) and you'll be met with a unique setting so new they've still got the scaffolding up.
There's diner-style seating lit by designer lampshades, corrugated metal on the walls, and grassy wallpaper on the ceiling. Apparently the people who make Innocent smoothies do barn conversions now. It was in here that I found myself sat the other evening with my girlfriend – the only person who you can legitimately take out to dinner two days after a mutually neglected Valentine's Day.
Where CAU shines is in its versatility. United by a strong Argentinian theme, the menu is sufficiently varied to suit both your palate and your purse – although principally a steak restaurant, they'll also knock you up a sandwich, burger, salad, or a range of fish and vegetarian dishes.
As a result, the place was packed. Nevertheless, waiting staff – or rather cauboys and caugirls, they don't take this whole theme business lightly – were always on hand. And they knew their stuff. Having each tried everything on the menu, staff were able to make informed recommendations to suit our tastes.
Putting my trust with our host for the first time out of many, I began with crispbread and homemade dips, including an aubergine-based option that managed to hint at the ashy aftertaste that the vegetable is capable of without warranting the caveat "Warning: may contain cigarette butts". The baby back ribs that followed came comfortably off the bone, complemented by homemade barbecue sauce.
I'm a sucker for big claims, so I found it impossible to turn down what CAU had crowned the "king of steaks". At 18oz, the Tira de Ancho is a girthy number of considerate length that unapologetically dominates the plate. Although slightly over-seasoned, this piece of steak was the definition of medium rare, and the perfect level of tenderness that meant it didn't outstay its welcome in the mouth.
Featuring such exotics as dulce de leche pancakes and cornflake-flavoured ice cream, picking a dessert is no easy feat. Oozing out its insides like the star of an M&S advert, my chocolate fondant didn't need a cretinous Instagram filter to keep up appearances. Having said that, the little diva could have been slightly richer.
The wine menu is lengthy, with several bottles available either side of £20, but for a more refreshing alternative try Clericot, Argentina's answer to sangria.
Unless you have four stomachs, CAU isn't somewhere you'll only want to visit once. If you're prepared to pay for it, they do some of the best steak in Cambridge (I've blagged enough free dinners from law firms to know that). If not, there's no lack of other options. You could go with friends and then again with your parents and have a completely different experience. And let's face it, you couldn't say the same for Barclays Bank.
CAU, Bene't St, Cambridge (01223 357000)