Get a free £15 Uber private driver voucher with The Tab
Uber is giving Tab readers £15 off their first ride – so you can enjoy the luxury of having a private driver this summer!
Uber is the smartphone app that lets you request a ride at the touch of a button. Already in over 120 cities in 36 countries, Uber connects users with drivers in their area, providing a cheap, convenient, safe – and stylish – ride around town.
Here are ten reasons why now is the perfect time to sign up:
1. Tab readers get £15 off their first Uber journey with

promo code: THETAB
That's essentially £15 of free money. Forget chipping in for a taxi next time you're heading out – download the app and enter the promo code THETAB to save actual money you can spend on an extra round at the bar.
Plus, once you've signed up and taken your first ride, you can earn free credit by inviting friends to join Uber too – everyone's a winner!
2. Uber has a range of cars available to suit your needs
From comfortable, reliable, everyday cars to luxury high-end rides, Uber offers a range of cars for you to pick from. On a budget? Then opt for an uberX, the cheapest car on the platform at typically 30% – 50% cheaper than a black cab! Looking for an eye-catching ride to your summer ball? An UberLUX car – think Mercedes S Class or BMW 7 Series – will make sure you're turning heads when you arrive, without breaking the bank.
3. Uber lets you split the fare with your friends with just the tap of a button
Everyone has that one friend who conveniently 'forgets' to pay you back. Uber lets you split the fare between different accounts during the ride itself, so you never have to worry about chasing your friends up for the money they owe!
GET £15 OFF YOUR FIRST JOURNEY USING PROMO CODE THETAB
4. Ordering a car is quick and simple – and you can get a quote in advance
With the touch of a button, Uber sends the nearest available driver to your location. It really couldn't be easier and gives you plenty of time to focus on the important things (i.e. getting ready and fitting in another round).
You can also get a fare quote in advance so you have a clear idea of how much you'll be charged before your driver even arrives.
GET £15 OFF YOUR FIRST JOURNEY USING PROMO CODE THETAB
5. You're in safe hands
All the drivers on the Uber platform are fully licensed, CRB checked and insured. Plus, every journey is recorded by Uber's systems so we always know who's driving you home.
What's more, this guaranteed ride home means you can leave the car, eliminating the temptation to drink and drive (seriously kids, don't do it) and ensuring you have a great night out and a safe journey home.
GET £15 OFF YOUR FIRST JOURNEY USING PROMO CODE THETAB
6. Uber's drivers can find you, wherever you are
Instead of requiring an address to pick you up from, Uber uses your phone's GPS to give your driver your location. That means you'll always be able to get a lift, even if you've got no idea where you actually are (perfect for getting home from those random house parties!).
GET £15 OFF YOUR FIRST JOURNEY USING PROMO CODE THETAB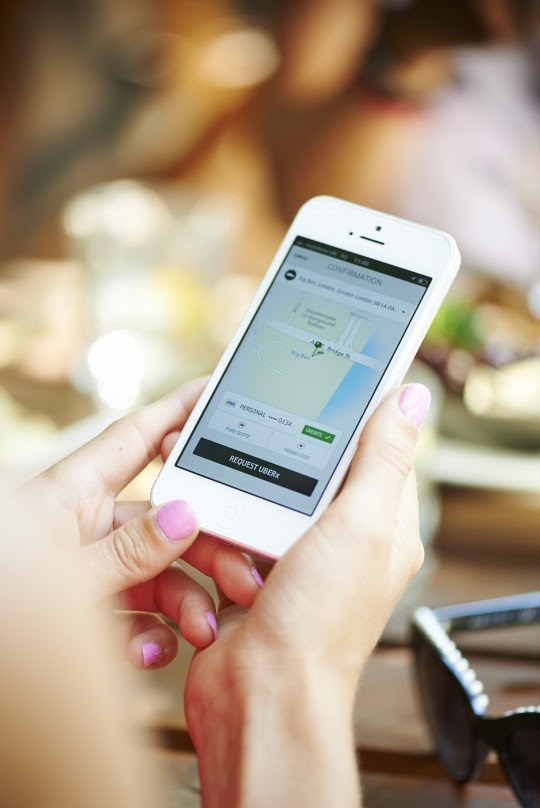 7. You're told who your driver is before they arrive
Uber shows you the driver's name and photo as well as the car make and registration number when your ride is on its way, ensuring absolute trust and transparency on all your rides. For peace of mind, you can also see the rating they've been given by other Uber users and you'll have access to their contact details in case you need to get in touch.
GET £15 OFF YOUR FIRST JOURNEY USING PROMO CODE THETAB
8. No more waiting around outside – the app tells you when your Uber is arriving
Rather than waiting anxiously on the pavement for your ride to turn up, the Uber app lets you track your driver's progress, giving you a live countdown to their arrival.
You can even share your ETA with your friends (providing they also have the app) meaning there's now no excuse for people not to be ready in time!
GET £15 OFF YOUR FIRST JOURNEY USING PROMO CODE THETAB
9. Payment is cashless and hassle-free
Gone are the days of trying to find a cash machine mid-journey, adding extra time and money to your fare. Uber takes payment straight from your registered card or PayPal account once your journey is completed. You'll then be sent an invoice by email showing you the exact cost of your ride as well as the route you took.
GET £15 OFF YOUR FIRST JOURNEY USING PROMO CODE THETAB
10. Did we mention Tab readers get £15 off their first Uber ride?
Some things are so important they're worth saying twice. Just enter promo code THETAB when you sign up with the app and save money on your first Uber ride.