Campus Street Style
The Tab heads to campus to see who's soaking up the sun in style
fashion
The sun's shining and temperature's climbing (well, just about reaching double digits), offering us a welcome distraction from impending deadlines and ever nearing exams.
Campus is transformed in the sun, with every patch of grass – no matter how small –  taken over by sprawled out students, soaking up the rays despite it being not quite warm enough to take off your jacket. Summer is definitely in the air, with students are out in their best garms just dreaming of the end of May.
On the very last day of term, here are some of the best dressed students on campus.
Jess Dale – Fashion Design Student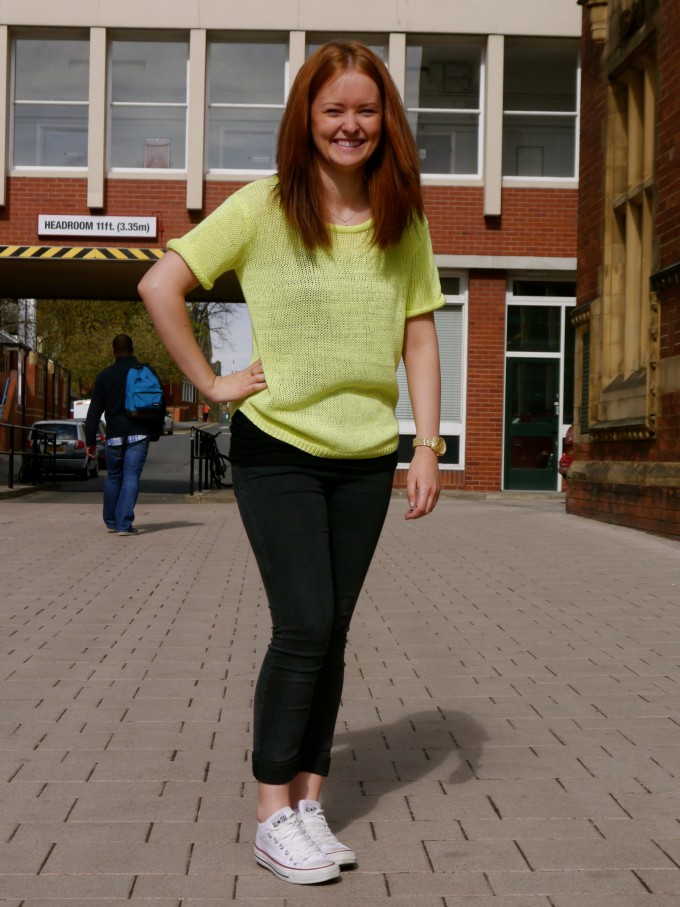 Sarah Bishop – Fashion Design Student
Charlotte Deans – Fashion Design Student
Law, Cultural Studies & English Students (left to right)
English Student
Theatre Design Student
Public Relations Student