These cool kids on campus are slaying us with their trends
We just can't help getting hooked on their dope longhorn style
I recently discovered that a short walk around UT campus with a disposable camera can go a long way. As an uncontrollable people-watcher with a borderline unhealthy obsession with layers and retro aesthetics, I bring you some of the freshest looks spotted in the forty acres this past February and early March.
If street style is your thing, take note of these badass images of vintage-filtered fashionistas and thank me later.
Also, be sure to avoid intensely staring at these people next time you see them effortlessly stunting on all of us on their way to class.
Melanie Casco, Freshman, Social Work
Chingona in Pink
"My grandma's gonna kill me when she sees my hair." – Immortal words from this bubblegum babe
Murtatha Ali, Sophomore, Economics
Dark Vibes
Kennedy Koehler, Junior, Textiles and Apparel
Shades & Stripes
With this hellish Austin heat rapidly approaching, long coats such as this one are rare gems. Embrace them while you can.
Matt Reitman, Freshman, Business
Half-Sleeve Prince
"Each part of my tattoo sleeve represents a different element of the Noble Eightfold Path of Buddhism. I plan to keep adding to it as I move further down the path in my life," shared the Stussy-clad stud.
Madeline Wells, Freshman, Journalism
Black on Red
Not sure if she noticed, but this platinum-blonde beauty went as far as matching the color of her vitamin water with the rest of her outfit. Revolutionary.
Avery Deux and Mason Burgeois, Freshman and Junior, Undeclared and Neuroscience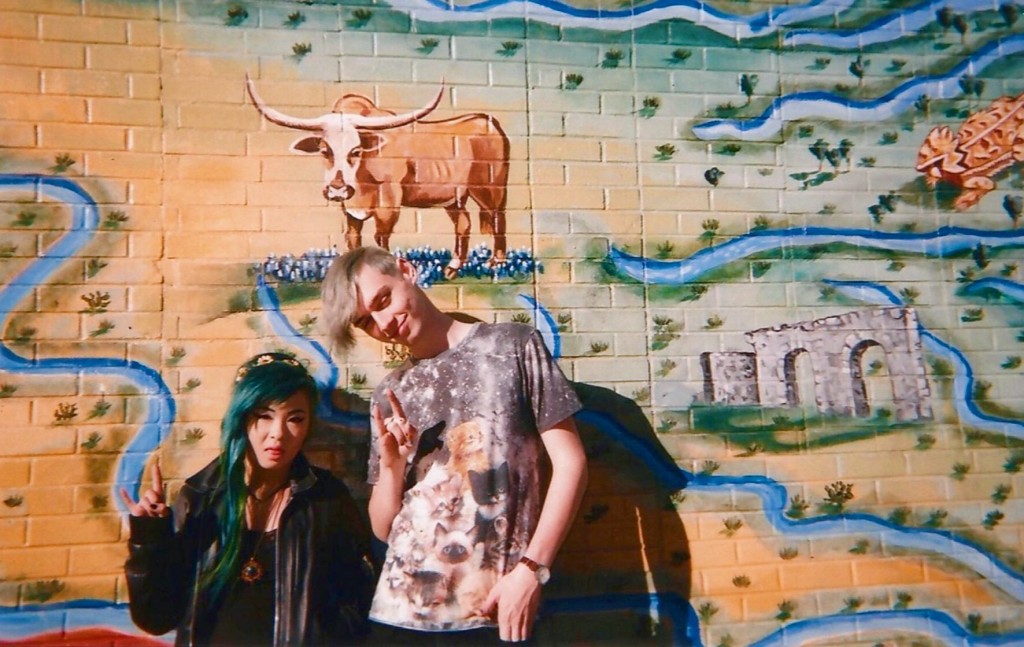 Juliet & Romeo
"I gave her a water bottle at a Vicetone concert and then she asked to dance with me." – Mason, when asked about the beginning of their iconic rave romance.
Bianca Montgomery, Freshman, African & African Diaspora Studies
80s Ain't Dead
While I fell in love with every piece of this retro queen's ensemble, the vintage look of her sneakers had me swooning. A definite staple piece for any outfit.
Kristian DeValle, Freshman, Psychology
Earth Tones on Blue
Professor
All on Fleek
I barely had enough time to snap a picture of this stylish professor before he had to board the bus. While I didn't even get his name, I did get hypnotized by his clearly impeccable taste in clothes.
Betty Clynes, Freshman, Advertising
Long Live Love & Keith Haring
I realize closing an article with a badass picture of myself might not be my most humble moment, but what can I say? That's my all-time favorite jacket.