USC-themed last minute Halloween costumes that aren't basic af
Don't you dare post an Instagram wearing the same costume more than once
Halloweekend is here and you may be panicking after realizing that you can't wear your black cat costume 3 times in one week. The USC party scene is notoriously costume obsessed, so showing up without a costume on Halloween is not an option. Here are some last minute costume ideas (that are USC themed of course):
Girl that won't make it to the game
We all know a few of these girls. What better way to reuse your game day attire?
Leavey all-nighter
Somehow it is still midterm season. Rep this to make yourself feel better about the fact that you're at a party and not doing the homework that you probably should be doing (Added bonus: you can come straight from stu(dying)).
Traveler
Was he really named after Robert E. Lee's horse? We don't know, but we sure hope not. Ride into a frat party rocking this costume and you'll be sure to have the coolest look in the (neiggggh)borhood.
EVK Food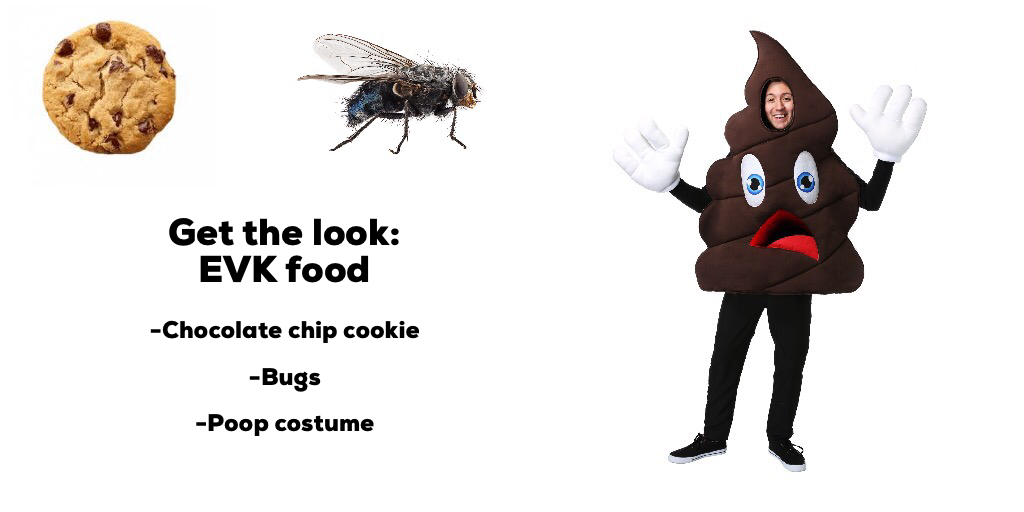 The only good part about EVK is EVKitty. The rest of it sucks. Share your distaste for the garbage they call food with this one of a kind costume.
President Nikias
The man, the myth the legend. What would we do without the pointy things? To really pull this one off, you've got to get the accent right.
Frat pledge
We know it's been an unusually hot fall, but #dedicated frat pledges are still wearing their suits, meaning you should too in order to pull this costume off. Make sure you start every conversation with "Um, who do you know here?"
Fire Nikias plane
With the growing feud between the faculty and Greek Life and their threat to change recruitment to spring, tensions have been running high. What better way to show your support than to rep this controversial costume?
"Sorority girl"
A truly perfect last minute costume, all you need to do is ask one of your sorority friends for some extra clothes. It's completely fool-proof, as we all know their closets are overflowing with shirts branding their letters. Don't forget to bring a Starbucks cup to put your drinks in for the night.
Whether you're one of those people that is never prepared for the multiple costume parties or your college student budget is limiting your options, we hope that these looks will give you some inspiration to make it through the weekend.
Happy Halloweekend!