When you have a fuck buddy but you realize it's not your thing
It can be a huge problem when you realize you can't handle this type of commitment
At Temple, sex is a pretty damn common thing to do. It's fun, sexy, relieving, and even sometimes addicting.
Some people come to Temple as virgins while others come to Temple experienced, but it's natural to explore (whether it's with multiple partners or one person). It's great to enjoy—until you're stuck as a fuck-buddy when you actually want more.
Having a fuck buddy is typical at Temple because most people aren't ready for, or don't want, a relationship. That's not a big deal—people want to have fun in college, and sometimes their definition of fun is not being seriously involved with someone on an intimate/serious level.
There are people who start fucking someone and they tell themselves they won't get attached, and they can handle the lack of connection, but then those people wind up falling hard for their fuck buddy. It can be a real challenge confronting your fuck buddy, especially when they give mixed signals.
The expectation of fuck buddies is just casual sex late at night, or during free time in the day. There's little communication or involvement between you two. However, there are some fuck buddies that'll cuddle you, hang out with you, want to get to know you, get affectionate, or just do things that'll make you question if there's hidden feelings. If that's the case, you have to be aware of the weeks where you'll barely hear from them or, when you do, they'll act like an ass because they don't want you to get too close.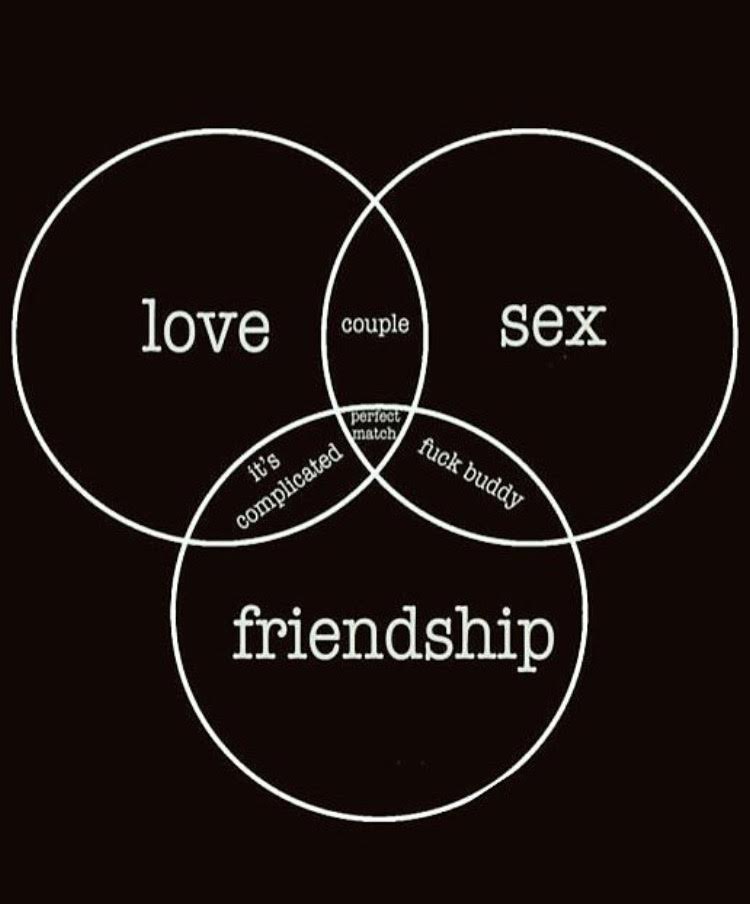 Of course, if they can't find someone else to fool around with, or they feel guilty when they hurt you, they'll slowly pull you back in. You often feel confused and insecure when you're in an upside down cycle with your fuck buddy. One week you guys will go out together and you'll feel adored in their arms. Next week goes by and you'll only hear once from them for a quick fuck.
Another challenge with confronting your fuck buddy is your confused feelings and their selfish attitude. Most people can tell when someone they know starts to develop feelings for them and it's not easy to admit.
If your fuck buddy knows you want more and they're not down to take things to the next level, they'll either cut you off or make you feel like shit. They'll blame you for catching feelings and tell you that you should expect nothing from this.
Now, some fuck buddies will listen and try to give you closure—but it's pretty rare. They may not be an asshole to you about it but you'll still get hurt at the end of the day.
A lot of people think that it's wrong to catch feelings, but sometimes you can't help it. Not everyone has the capability of tossing their feelings to the side when they have sex, so don't let your fuck buddy belittle you when you try to confront them about it. If they make you feel low because of it, that's THEIR issue. It's not a crime to just want sex, but when you start questioning things—you should be opened about them.