This Cuse freshman has the voice of an angel
Bridget Toll already has an album out on Spotify and a music video that was just released
Bridget is a freshman in the Bandier Program at Syracuse. She grew up in Boulder, Colorado and it's her dream to perform at Madison Square Garden one day.
We sat down with the aspiring singer-songwriter for an exclusive interview to talk about her career goals, personal life and other fun facts.
When did you first realize you wanted to get into singing?
Honestly, I can't even remember. My parents always said I sang before I spoke. I've been singing my whole life, but I started to take it seriously my freshman year of high school.
How has SU helped you to hone your skill?
SU has helped me extend my singer career a lot. Through the school, I was able to record and release my debut EP 'REFLECTIONS' earlier this month. Also, I'm currently working on my second EP, 'For You' through the school. I also have met so many other artists and producers with whom I hope to collaborate with.
Who is your biggest role model?
My role model would probably be my brother, because he helped me so much to develop my vocal technique and sound, and has always been a huge supporter of my singing career.
Which artists inspire you?
Some artists that inspire me would be Niykee Heaton and Banks. They both have such a unique sound that I really try to bring out in my music.
Do you write all of your own songs?
Yes, I write all of my own songs and I produce some of them as well.
Any plans for the future?
My plans for the future are to take my music career as far as I can. Ideally, I would love to continue to make connections with talent scouts and A&R's (artists and repertoire) so I can sign with a record label.
What is your ultimate dream?
My dream is to sell out Madison Square Garden. I know that's way out of line, but I believe if anyone works at it as hard as they possibly can, it can be achieved.
Any plans for a music video?
My music video was just released! I worked super hard on it and am so excited to share it with everyone.
Have you worked with any other students or faculty on campus to produce this record?
I worked with a few of my fellow Bandier classmates on this album, as well as Mike Landivar who I recorded the whole album with. He is the recording tech.
What's your favorite song on the album?
My favorite song on the album is probably UNDONE. It's the first song I wrote at SU and is really personal and special to me. I also think the producers did an amazing job with the sound.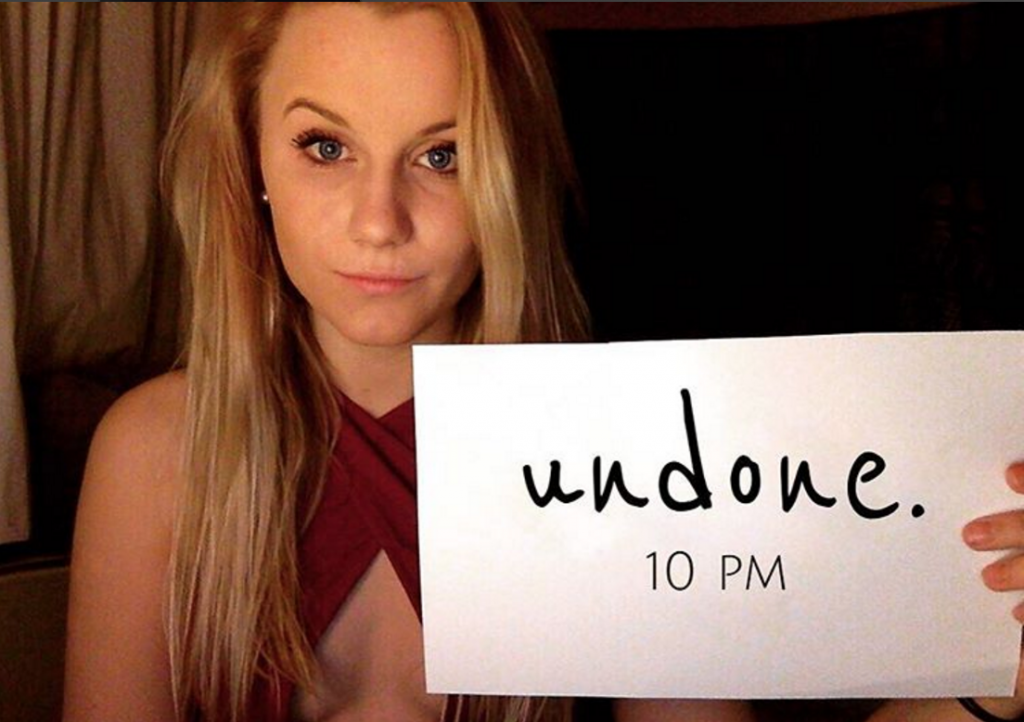 How has Syracuse University help you pursue your career?
Being in the Bandier Program has inspired me to work as hard as I can to pursue my dream. However, it's also taught me that these things take time and it could take 4 years to develop a career as a singer and gain the right fans and momentum.
Do you find it easy to balance your academic life, professional life and social life?
Yes, I find it very easy. However, I haven't been going out as much because I'm focusing so heavily on my music.
Any other fun facts we should know?
I love hiking and the outdoors!
Check out Bridget's Facebook, YouTube and SoundCloud for more including exclusive covers, behind the scenes and songs.