Life is harder as a Stanford athlete
Overwhelmed is an understatement
Help is only helpful if it's used. Taking advantage of emotional and academic support resources seems to be a problem within the student athlete community at Stanford.
As a softball player, I know first hand the daily grind that goes into a four month season of competition, but according to various athletes on Stanford's campus the demands of student athletes are not so widely known.
A sophomore softball player told me: "Many of my friends often complain about the 'free' clothes we get, the 'free' tutors that are available to us (athletes), or the 'free' pass into Stanford that I received because of my dedication to my sport. What people don't realize is that I pay for those things in blood, sweat, and tears every single day."
Missing large amounts of class due to travel schedule, rising early for morning workouts, and staying up late to complete assignments on time are just a few of the behind-the-scene demands a student athlete must face on a weekly basis. When asked about how these demands affect their life another sophomore softball player had this to say:
"Each day of hard workouts or long nights studying wears on you, your mind, and your body. Over time, it takes more concerted effort and discipline to maintain the balance of the student athlete life."
One hundred percent of student athletes surveyed said the rigorous athletic commitment of being a student athlete makes it challenging to meet the demands of college life, athletic life, and family life. One athlete even went far enough to say she has to abandon parts of her life that are very important to her.
"I find myself focusing most on my athletic life, which means I am missing out on my college life and abandon my family life."
With the high academic and athletic pressures of a university like Stanford, the majority of athletes quizzed admitted to feeling overwhelmed at various points throughout the year. So much so that one athlete reported a time where the pressures of balancing academic, athletic, social, and family life were so overwhelming that she considered quitting her team. If the pressures and demands of being a student athlete are so intense then why do many athletes at Stanford neglect the additional counseling resources provided on campus?
One overarching response to this question is the issue of student athletes having a lack of time. A Stanford women's soccer player said: "I think athletes don't seek help that much because there is no time. It's easier to just keep pushing forward with your head barely above water than it is to stop and seek out help."
Another popular response to the lack of campus resource use is the sense of "pride" athletes feel in being able to handle things on their own. A sophomore softball player said: "I am a proud person, often to a fault. Sometimes, it's hard for me to realize that I need help in the moment."
A senior of the women's golf team added she felt a similar feeling about the mindset of high achieving athletes.
"At Stanford we're mostly so high-achieving that we feel we should be able to do it all like we did in high school but that isn't necessarily the reality anymore."
This adjustment period from high school to college is something every college student has to deal with, but it seems student athletes at Stanford turn to peers for reassurance rather than formal campus resources.
The same golfer said: "There have been many occasions where I have felt overwhelmed but I find that I seek reassurance from other athletes who have gone through or are going through the same experiences as me more often than I personally seek help."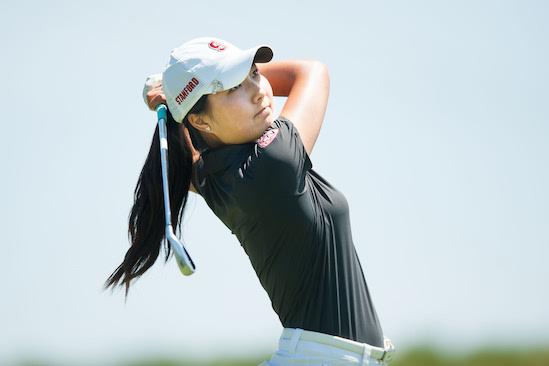 Although plagued by a large time commitment and stigma of sustaining their high achieving status, the sophomore softball player admitted asking for help isn't a bad thing.
"I might be a little intimidated by the term 'counseling' but I would definitely be open to the idea of visiting an athlete life/time management type center if I felt that I needed it."
How ironic that the people who are in the most need of help to balance daily life are the ones that are most reluctant to ask for it. It is not due to a lack of resources provided by Stanford's athletic and academic services, but rather a lack of the student athletes' will to seek this additional help.
This represents a conundrum that our athletic and academic administrators are constantly battling with in order to find the best system to reduce student athletes' feeling of being overwhelmed.