Meet Instafamous Rutgers senior David Pangilinan
He gets marriage proposals from Russia
In today's world of Donald Trump being allowed to run for President and having those wannabe segways actually catch on, anything is possible, including accidentally getting Insta-famous. With over 170,000 followers on Instagram, David Pangilinan (@DavidIsHereNow), a senior here at Rutgers studying Public Relations, is one of the lucky few that stumbled upon Insta-fame.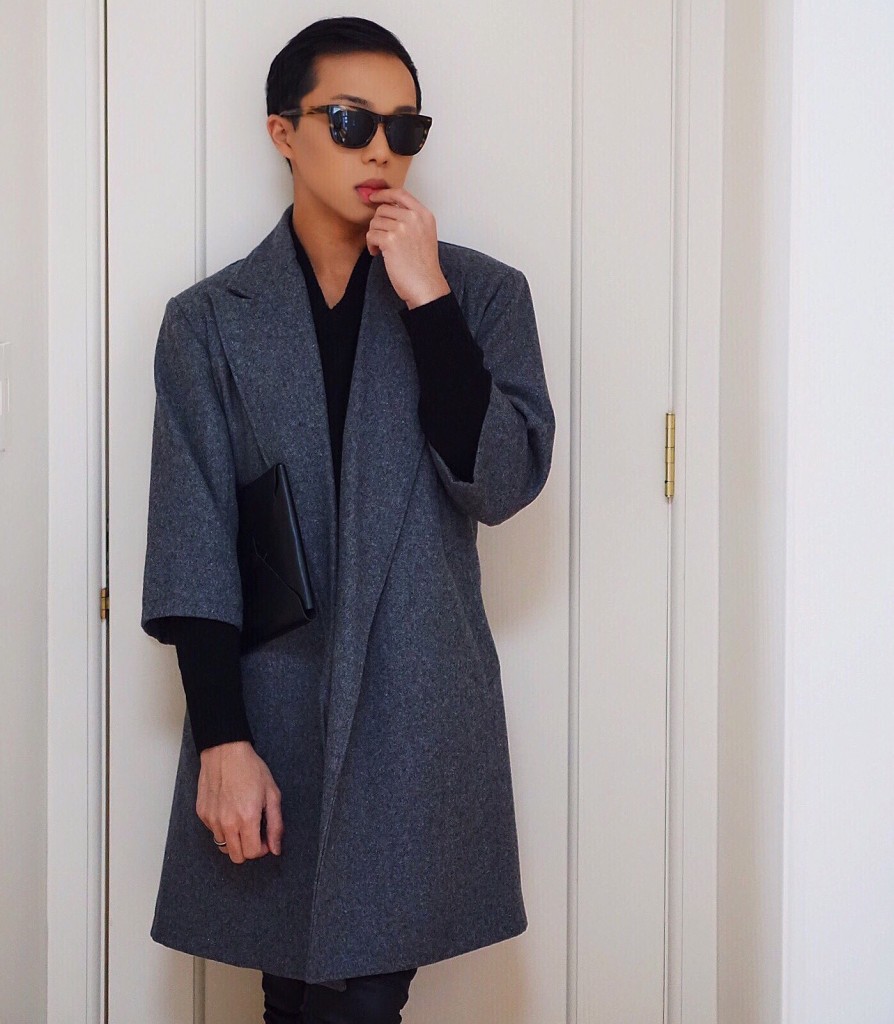 From Google and Coke to Chipotle and Kenmore Appliances, David has worked his way up to collaborating with amazing companies, and it all started with gorgeous nature photos. After his trip to the Philippines in 2013, David posted a bunch of photos on Instagram accompanied by hashtags like #nature and #Philippines. That's when National Geographic reached out to him and asked if he wanted to be part of one of their campaigns, and essentially launched David's Insta-fame.
There are clearly a lot of perks to being in David's position, but there is one in particular that I am overwhelmingly envious of: he gets FREE SHIT. All. The. Time. David told me: "Yeah, I do get a lot of free things. Like these jeans, these shoes and this watch. I get to keep everything that I get sent for my photos.
"It's gotten to the point where, if I want a new leather jacket, I'll just reach out to a leather jacket company and they'll send me one. So I don't really have to shop anymore. It's like I'm a damn walking billboard."
After this interview, he confirmed a package delivery of six free new winter coats from a company, handmade shoes from Spain (which took three months to create) and a few pairs of sunglasses. Regardless of the money and freebies he receives from his campaigns, however, David genuinely appreciates getting to work with companies he admires, staying humble through it all.
He said: "I think a lot of people who become micro-celebrities get caught up glitter. It's something that I will forever be thankful for, but will never let define me as a person."
Although he does like fashion, David wanted to distinguish himself from your typical fashion bloggers, and maintains more of a lifestyle feel with his Instagram feed. With his heartfelt captions and stunning photos, it's no surprise that people frequently slide into his DM's.
He says: "I get marriage proposals from Russia. I think they think I'm a mail order bride, or mail order groom actually."
For the most part, David receives a lot of positivity from his followers. However, one of the worst parts about being a popular blogger or social media star is all the trolls. He explained: "The comments do sometimes get a little mean. The Internet is not a nice place. I personally believe that Instagram is a way to connect with other people and have a global conversation. And this global conversation doesn't always mean it's going to be positive. You are going to get those hateful comments."
Despite the occasional negative comment, David loves what he does and doesn't even consider himself famous even though people have recognized him in real life. He says: "I think at this point in my career, it's more of creating content that you think is authentic. I like taking photos and creating pieces that are open to interpretation, something that invokes a feeling."
Check out his Snapchat, it's like a mini reality show: @DavidIsHereNow