Underrated study spots at the EMU you may not know about
No one will see you crying over your midterms
With midterms in full swing and finals closer than you were expecting, you may be getting tired of your usual study spot. Lucky for us, the latest remodel of the EMU included tons of nooks and crannies that make for the comfiest spots to get stuff done this exam season.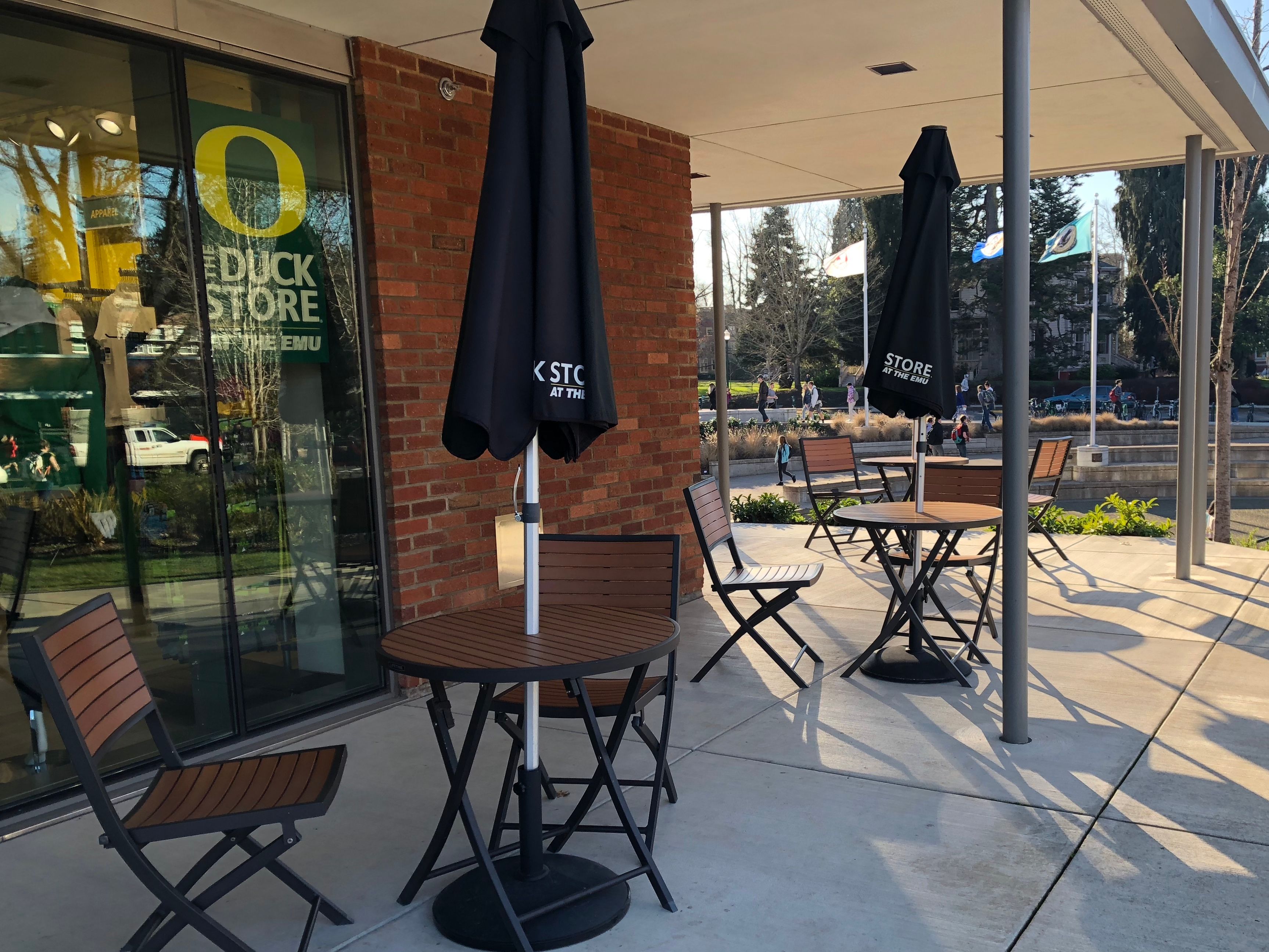 The Duck Store
Everyone knows about the bright green tables outside of Starbucks, but there is a brand new spot to study outside. The Duck Store EMU on the second level provides tables in the sun and in the shade without the crowds. If you love to study outdoors, but still want your own space, this is the spot for you.
The Window Sills
Although this is a popular spot, but these gorgeous views are always worth mentioning. Sitting near the window gives you an individual nook to focus, while simultaneously providing an overlook of the people bustling outside. When you choose to take a break, this perfect for people watching.
Falling Sky Brewing
If you like a louder, more populated study location, Falling Sky Brewing is the place for you. The booths provide large tabletops, so you can spread out all your notes. The people are friendly and there's a delicious snack option built right in. Grab a slice sometime!
Computer Lab
Did you know you could print at the EMU? There's a downstairs computer lab open to any UO student right next to Campus Copy. It is quiet, it's always monitored and kept really orderly. If you need a computer, a quick place to print or if you just enjoy a traditionally organized classroom setting, this your spot.
The Mattresses Under the Stairs
If you've ever been on campus and wished for your bed, this spot is definitely for you. Under each staircase, there are multiple cushions that create large, extra comfy study spots. It's a great place to spread out your things, relax and get some work done or even watch Netflix during your break!
The Big Chair
Perhaps one of the coolest spots in our union building is the Big Chair! Located in the East Lounge on the second floor is one of the most unique spots on campus. The Big Chair is a great place to study, recline and even take a good photo for Instagram.
The third floor
Many students don't often travel up to the third floor to find a place to study, but that works out well for those wanting a quiet option. The third floor is beautiful and often times empty. This is a great place for less people and a gorgeous place to relax.
So, there you have it, Ducks! Switch up your study this next few weeks and maybe it'll feel perfectly refreshing.