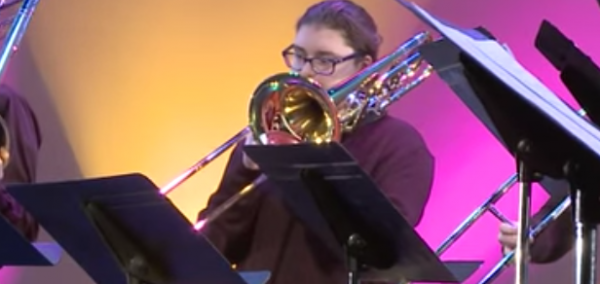 Michigan student facing jail time after lying about being attacked by a Trump supporter
She could face up to three months in jail and a $500 fine
Michigan student Halley Bass, 21, has plead guilty to fabricating a hate crime several months ago. She could face up to 93 days in prison and a $500 for the charge.
On November 15, Michigan students received a Crime Alert in their inbox about a woman who claimed to have been scratched on the face with a safety pin by a stranger. The incident closely followed a report filed by a student on November 11 who alleged that a man had threatened to set her on fire if she did not remove her hijab. As both occurred the same week as the election of President Donald Trump, they were believed to be politically motivated.
When investigating Bass however, police found inconsistencies in her story about being scratched by the safety pin. She claimed to have been attacked outside of Graffiti Alley, but when the Ann Arbor Police Department and a member of the FBI scoured the surveillance footage, Bass was nowhere to be found, according to MLive.
Bass described her attacker as a 45-year-old white male, and speculated that she had been targeted because she had been wearing a safety pin, a symbol of solidarity with marginalized groups after the election. Bass reported the attack to police and posted a lengthy Facebook status about it which garnered a dozen shares and over 100 likes.
"[The] person must have seen the pin and picked on me," Bass told officials at the time. "That's my best guess. No other reason why he would be targeting me."
Bass has since walked back on these claims, confessing to police that the incident was fabricated. She told Judge Elizabeth Pollard Hines, "I was suffering from depression at the time. I made a superficial scratch on my face. It was visible and I was embarrassed about what I'd done. So I made up a story and told a friend that a stranger had done it while I was walking. I was encouraged to report it to the police. I made the mistake of doing that."
Bass added, "I had been in a discussion in my women's lit weirdly, and there were a few people in my class that sort of said some things that scared me. It was more like I wanted a concrete reason to be scared then to just talk, I guess."
The student now faces one count of false report of a misdemeanor and will be sentenced on March 22. This follows a similar revelation that the November 11 incident also did not actually occur. Police said that they found "numerous inconsistencies" with the student's claim that she had been threatened and coerced to remove her hijab.