If UMich buildings were your classmates
We all know who the Ugli is
All of your classmates fit into certain categories and stereotypes based on their attitude, looks, and other features. Strong opinions are also made about buildings on the University of Michigan campus. Sometimes, these thoughts overlap and you realize that some of your acquaintances can be accurately represented by a campus structure. If your class was comprised of University of Michigan buildings, this is what it would look like:
Hatcher
Fifth year engineers or grad students who appear to contain a substantial amount of wisdom. They keep outdated textbooks, and push up their glasses using a single index finger.

South Quad
Athletic friend who only wears athletic gear. You wouldn't be surprised if they wore a cutoff and basketball shoes to their own wedding, dribbled down the aisle, and dunked on their spouse-to be.
Chem Building
The person in your lab who's super smart but equally awkward. Laughs nervously at their own jokes, and often makes puns.
MLB
The white girl who is majoring in Spanish, and after spending a semester abroad in Barcelona, insists that it is pronounced with a th sound, "Barthelona".
Natural Science Building
The friend who wears too much flannel and most likely has spare keys to the lab at home somewhere.
The Ugli
The frat bro of the group with an abnormally loud voice. BRUH.
Mojo
Girl in your 8am lecture who is always too peppy for such a time of the morning. Compliments you frequently and always asks if your mom is doing well, even though you've never spoken about your family.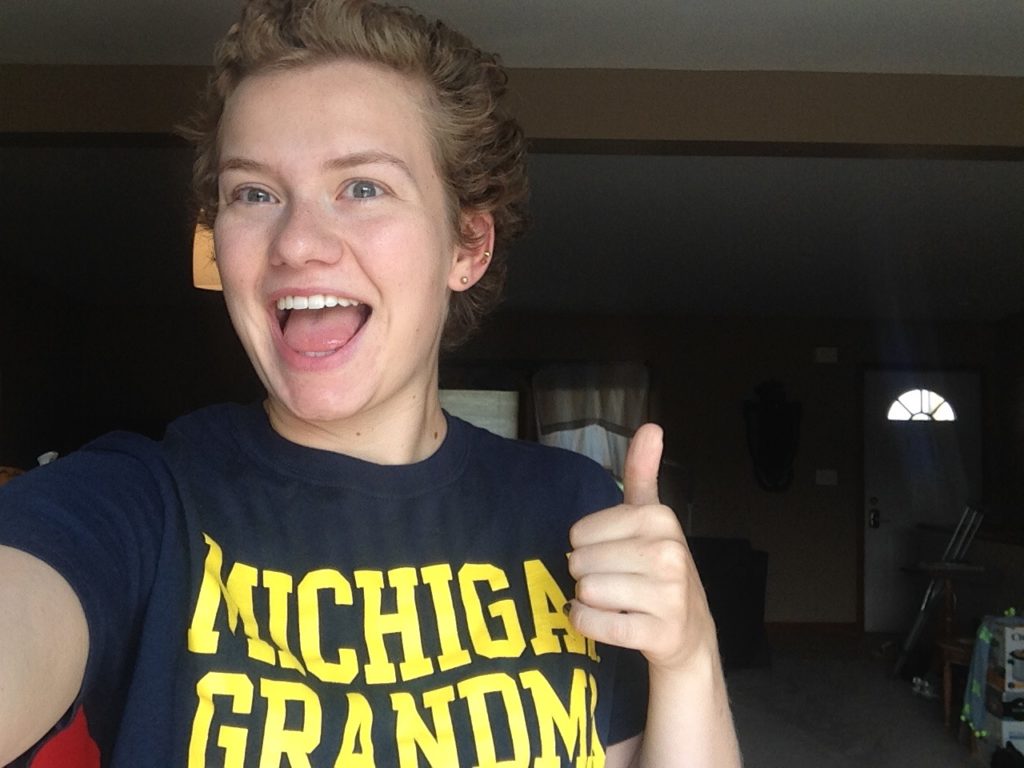 CCL
The friend everyone relies on for things like lecture notes, rides home on the weekend, and spotting you for BTB,  but no one actually wants to hang out with.
The Dude
Your elusive roommate that you definitely live with, but still manage to only see a couple of times a week. A North Campus native.
Markley
The heinous freshman who always has plans for their squad each weekend.
North Quad
The person in your class who only eats cage free, organic, vegan, and sustainable foods, hand crafted by angels, and scoffs at you for not doing the same, like you're some peasant.
CCRB
The girls who talk way too loud in the line at Starbucks, and who are always on top of the latest trends. Juice diets? Check. Taking vacation pics on blow up swans? Check. Choker necklaces? On it.
Ross
The overbearing guy who never fails to remind you of how perfect his mom tells him he is. Most likely goes home every weekend to have his mom do his laundry, yet never has clean sheets.

Lorch
The person you always seem to get stuck with in group project rotations, who always shows up looking like an absolute scrub and will definitely wear sweatpants on the day of the presentation.
Which building on campus are you?