Glazed and Confused is coming to East Lansing
Glazed and Confused Bakery, a beloved urban bakery with another location in Lansing, will now be setting its roots down in East Lansing for the hungry and broke college students of MSU. Owner and executive chef Pete Counseller will open up his bakery to the Spartan community at 6am this Wednesday.
The bakery is located on W. Lake Lansing Road off of U.S. 127.
In addition to donuts, there will be an espresso bar and an expanded breakfast menu to make sure #SpartansWill get through their 8ams.
Plus, if you want to order French press, you will get your own mini French press at your table (yes, your highness, your very own).
For all you lazy students, this bakery has a drive-thru made especially for you. Instead of headsets and speakers, Glazed and Confused will have workers outside to meet and greet you with tablets. They will take your orders there, and even let you pay right away if you are using a card – no more screaming into a microphone halfway out your car window.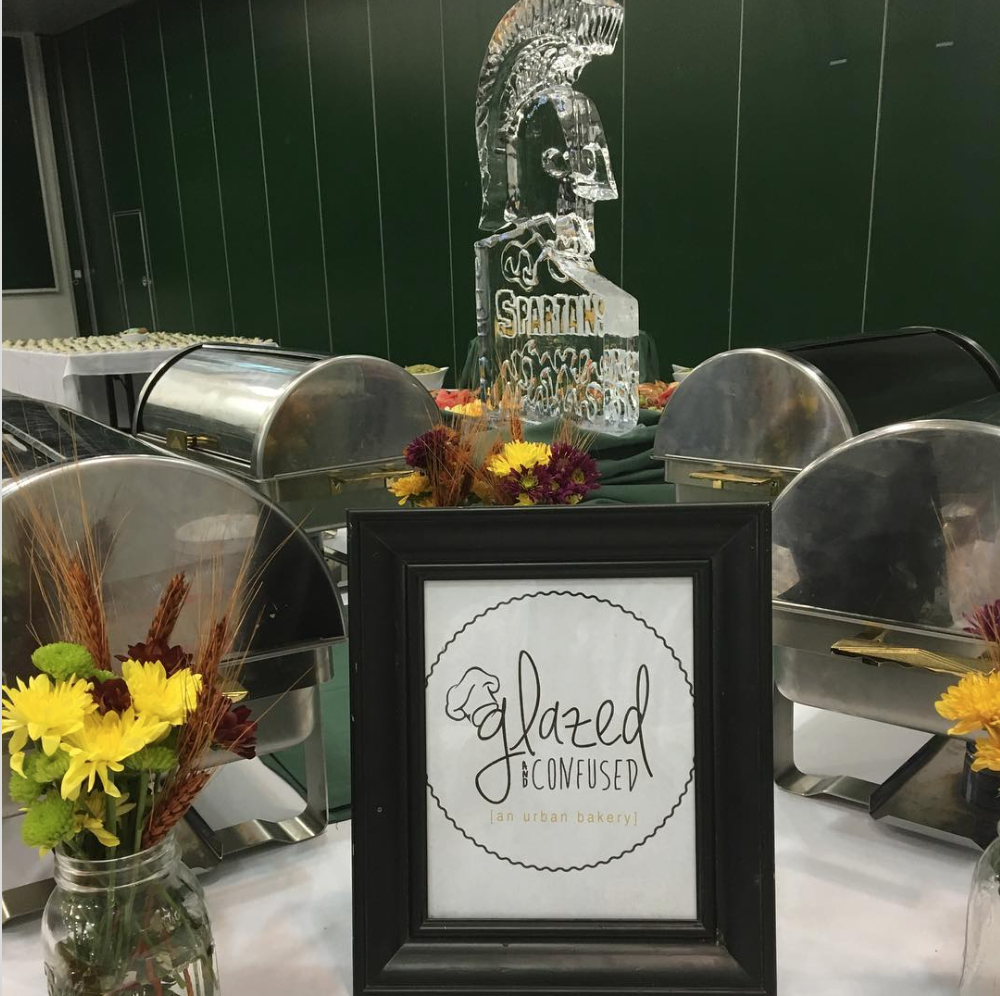 Don't worry about breaking the bank, because every breakfast is $6.50 or less. They are all made from scratch, and only take five minutes to make – so even if you're running late to class, you can still grab a homemade bagel and a shot of espresso (although if you're like me, you'll grab three donuts and four shots of espresso. This is a judgement-free zone, guys).
Get excited, Spartans, because here comes a new place to hang and study when you're too broke for Starbucks. The grand opening of Glazed and Confused will be this Wednesday at 6am. Be there!