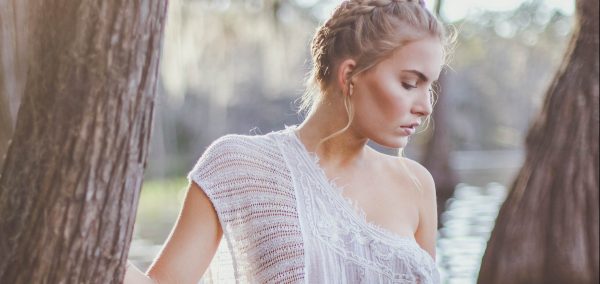 FSU's newest lifestyle magazine, Strike, is hosting their first release party next week
The release party will be held on April 13th
Innovative and harnessing the idea of individuality in creation, Strike Magazine is about to make a name for itself as Florida State's premiere lifestyle magazine. The print magazine is said to be filled with diversity, conversation and trendsetting fashion shoots. Their first release party will be held on April 13th at The Edison, and after they will be providing buses to The Standard.
After having one of their photoshoots at The Edison, the manager loved their vision so much that he offered for Strike to have their release party there.
The Tab Florida State sat down with the co-founders of Strike, Hannah Kealy, Natalie Campion and Ashlie Head, about how a crazy, what-if of an idea, sparked into a new lifestyle publication.
"Actualizing this dream has been a surreal experience for the three of us", says Hannah. "From sitting on the second floor of an apartment, chatting about creating a magazine, to presenting our concept to a group of creatives and even writing the editor's piece in our 73-page magazine."
The founders have said coming up with the concept of the magazine and its brand was challenging, but it didn't stop them from pushing for something without boundaries that transcends the conventional.
"When developing our brand, the direction was obvious to us. Strike challenges the status quo of 'acceptable' beauty, fashion and culture by promoting the importance of individuality."
Though the magazine is completely student run, they have been able to secure advertisements from different local Tallahassee businesses in order to fund their first issue. They will be handing out the magazine for free at next weeks release party.
With over 5o people on their staff, ranging from an advertising team to a team of stylists, they believe that the creation and execution of their new publication wouldn't have been possible without the immense effort and collaboration of all the magazine directors.
"Having Strike be completely student run was also very important to us, whether that was our staff or the people we hire as models and photographers. This project has provided an outlet for Florida State students to gain experience, doing what they love in a professional setting. Strike thrives off of collaboration within our team, fueling the idea that we are strongest when we blend our perspectives together."
The release party will be held April 13th at The Edison Restaurant from 8-10 pm. At the release party, they promise good vibes, fun drinks, raffle items and a magazine that is sure to Strike everyone at Florida State.