Meet the leading lady of A Hunter United: Melany Balaguera
Student life at Hunter is kinda her thing
Melany Balaguera, the presidental candidate for A Hunter United, has been passionate about the lives of students at the large commuter school for the past four years. Last year, she won a seat as a junior senator with A Hunter United, and now she's ready to lead the slate herself.
Balaguera is running for president because she cares about Hunter College. And not in the oh-I-care-enough-to-put-it-on-my-resume way. No, she actually cares about student government and representing the thousands of undergraduate students that it serves. "USG is one of the most important things for undergradate students," she said. "Not every student is an athlete, not every student is in a scholarship program. We want to make sure everyone has access to our resources, no matter what kind of a student you are or how you find yourself at Hunter."
Under Balaguera's leadership, A Hunter United's 2016-2017 campaign has taken a grassroots approach to campaigning for the election this year. Her hope is to get studens to know the members of USG not as just a slate, but as individuals. And individuals who know what they're doing, at that. "We are current members of USG," she said. "We understand how USG works to get things done."
Balaguera served as junior senator from July until mid December, when a vacancy for the Cultural Affairs Commissioner presented itself. She applied for the position and was promoted-a position she still holds today. She is passionate about the role, decribing it as a chance for Hunter students to socialize with each other in a school where it is difficult to mingle with people.
"College isn't just about grades," Balaguera said. She coordinated Game Day, an event to increase students' social oppurtunities. As Commissioner, she also coordinated a spring club fair, with the hope of further promoting club growth at Hunter.
Before Balaguera joined USG, she was, and still is, actively involved in leadership roles with other Hunter clubs, citing them as vital part of her integration at Hunter. She is currently president of Hostos Multicultural Club at Hunter and said that role has influenced her perspective on leadership. "We aren't here to serve ourselves," she said. "We're here to serve the students." This mindset is where A Hunter United's vision for participatory budgeting came from–getting the students involved with how the budget is spent at Hunter.
The best thing Balaguera said she has accomplished with USG this year has been the active fight against tuition hikes. Governor Cuomo proposed legislation that would have severely cut CUNY's budget and raised tuition about $3000 each year. But the students of CUNY fought back, leading to the tuition freeze that is currently in place. USG showed its support at these rallies, marches, and a die-in at Governor Cuomo's city office.
"The reason why CUNY is such a gem in New York City is because it its affordable education, which is what I feel everyone deserves," she said. "None of us would be here if that tuition hike were to go into effect."
Balaguera hopes to continue these efforts with next year's A Hunter United team.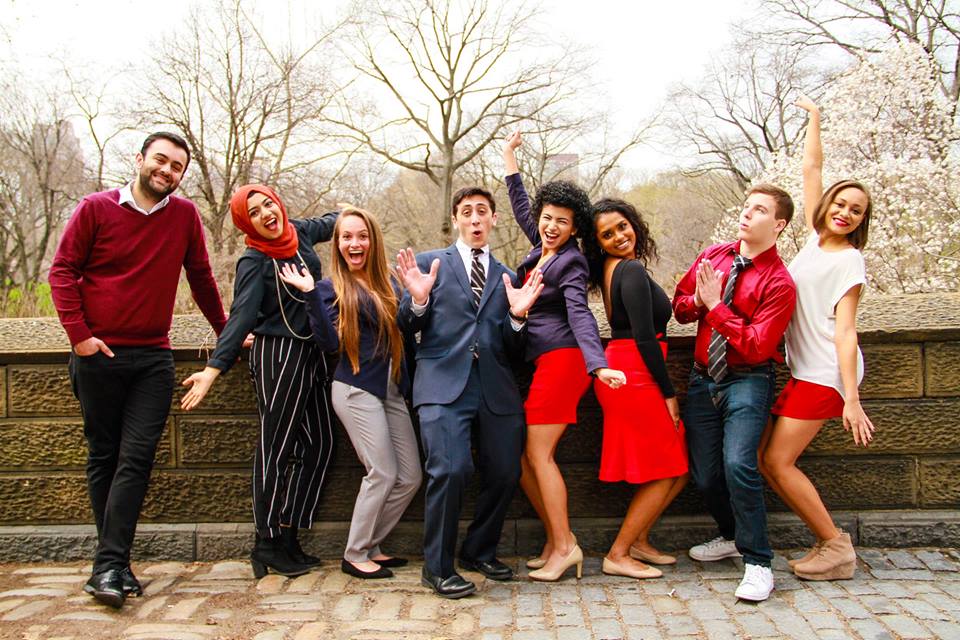 Ballots for the election will be sent to your MyHunter email account, and you can vote from April 11-15.