Why Clemson is better than Virginia Tech in just about every way
We're better on and off the field
With the ACC Championship right around the corner, Clemson and Virginia Tech prepare to face off. Both teams have worked hard all season, and their ACC fate will be revealed in Orlando, FL this Saturday at 8 p.m.
Here are a few reasons why Clemson is the better team on and off the field.
Cadence Count > Old Hokie
"Cadence Count"
C-L-E-M in cadence, COUNT!
1-2-3-4
1-2-3-4
C-L-E-M-S-O-N
T-I-G-E-rrrrRRRRR-S! FIGHT Tigers, FIGHT Tigers, FIGHT FIGHT FIGHT WOOOO!
"Old Hokie"
Hokie Hokie Hokie Hy
Tech Tech V.P.I!
Solah-Rex, Solah-Rah
Polytech Vir-gin-ia
Ray Rah V.P.I.
Team! Team! Team!
Clemson wins bonus points for having a more convenient, easy to say, easy to spell chant. Not quite sure what's going on in "Old Hokie," but it's not too appealing.
Daya > Diplo
Virginia Tech may have brought dirty Diplo to campus, but Clemson brought the heat with scoring the incredible 17-year-old pop star Daya. Diplo may have worked with people such as Snoop Dogg, Justin Bieber and Usher, but if you're not the star of the show, Clemson doesn't want you "bumping" in our amphitheater.
Hooters > NASA
So Virginia Tech may have produced a lot of astronauts, but here at Clemson, we like to keep our prodigies diverse. We've got famous alumni such as Nikki Haley (governor of SC), Nancy O'Dell (anchor for Entertainment Tonight) and Robert Brooks (co-creator of Hooters of America Inc.). Yes, when I say Hooters I mean THE risque Hooters restaurant where waitresses wear the tight-fitted tops and short orange shorts. So in honor of this man's awesome endeavor, we named our performing arts center after him.
Sunset > Trees
The trees may be orange and maroon, but here in God's country, our sun rises and sets to orange and purple. The tree's leaves will fall, wither away and eventually change color. But the days will always begin and end with purple and orange.
Howard's Rock > Hokie Stone
Virginia Tech may have some cool limestone they use in the construction of all their education buildings, but do they have a legendary rock that ensures their football team plays 110%? I don't think so. Our Howard's Rock is one of Clemson's most favorite traditions, not to mention it's incorporated in "the most exciting 25 seconds in college football."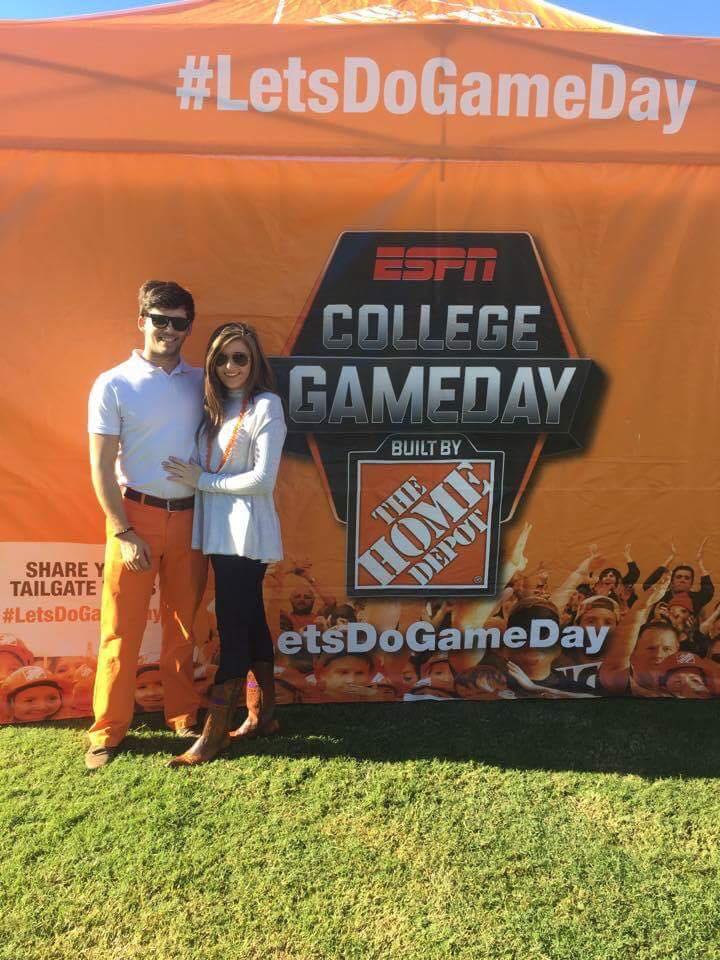 We not only think we're better, but the nation does too
On top of having a top-notch nationally ranked football program, our school has a top ranking as well. According to the U.S. News Best College ranking, Clemson ranks #66 while Virginia Tech follows behind at number #74. Not to mention our high rankings in overall happiness, best small-town school and awesome career services.