BU students evacuated out of Law building
There was reportedly an electrical fire in the law building
UPDATE
Fire trucks have now left and students have now been let back into the Law building.
---
Over 100 students have been evacuated from the Law building today due to the presence of smoke. Emergency management has said that there was a small fire in the electrical building.
Twelve trucks have made their way down Commonwealth, stopping in front of the GSU. An alert has just been released, but a firefighter has reported that no one should be in the building at this time.
Assistant Dean of Students, Daryl Deluca, was not informed of what was going on. He said: "I don't know, I should know but I don't. I get notified before you do but none of the administration has heard. Could be anything, a bomb, a kidnapping, a hostage, anything – I don't know." This was at 1:39 p.m., minutes before the alert was released to all students and university staff.
It is still unclear as to whether anyone has been injured, but firefighters have stretchers on hand. No word on when the law building will reopen as well.
Firefighters are still going into the building, and students have been moved everyone out of the main part of the corridor into the section between BU Beach and GSU.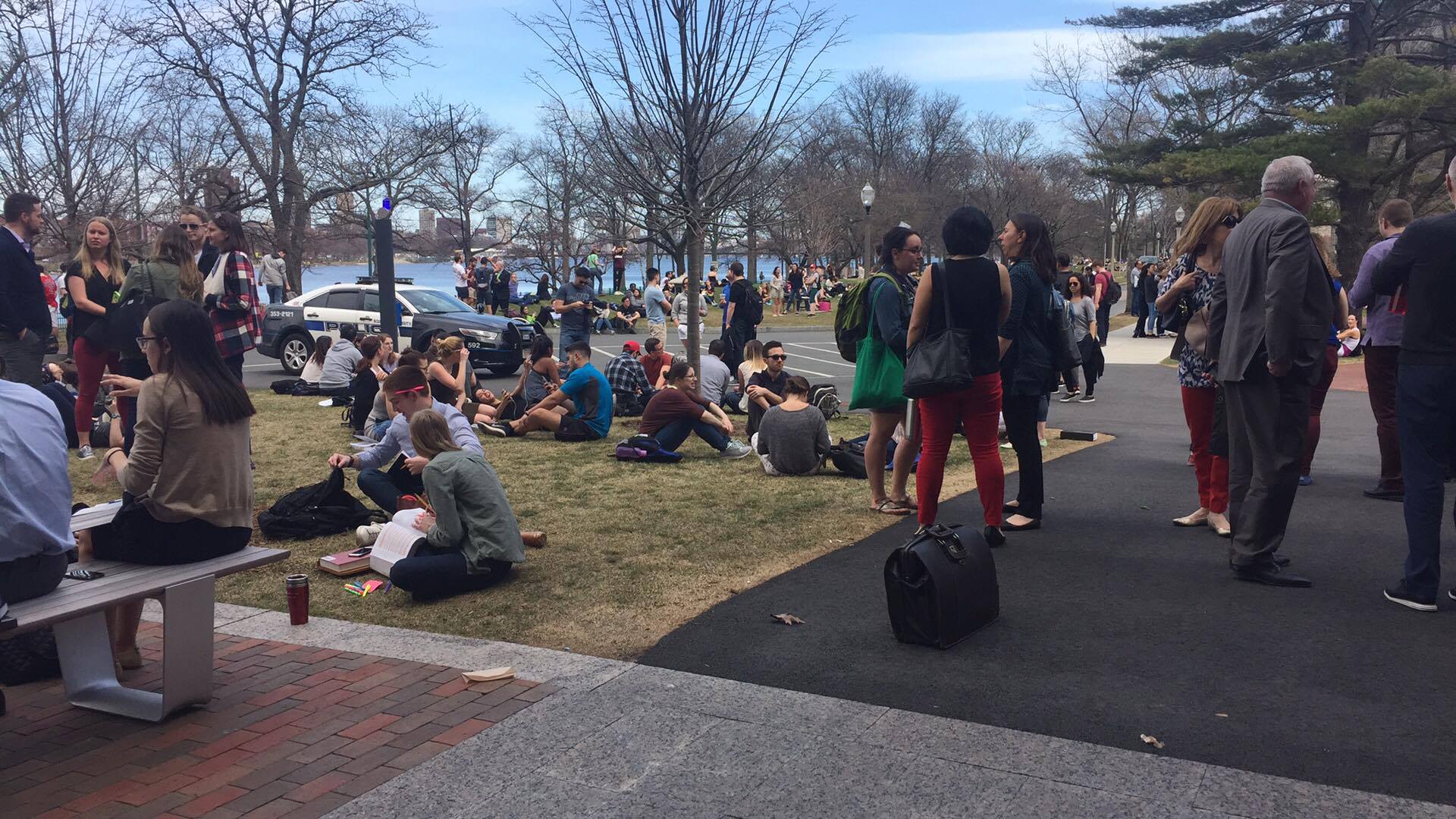 We asked a BUPD officer if the cause of the evacuation was a small electrical fire. The officer told us: "Yes, so far."
More to follow.