Gunman reported in Allston
A frat even went on lockdown
The BU Alert Service notified students at around 10:40 p.m. that there is currently heavy police presence near Gardner, Ashford and Pratt Streets because of a report that there is a man with a gun.
Students have been advised to avoid this area of Allston until further notice.
A frat in the area even issued a lockdown not allowing anybody to enter or leave until the situation is under control.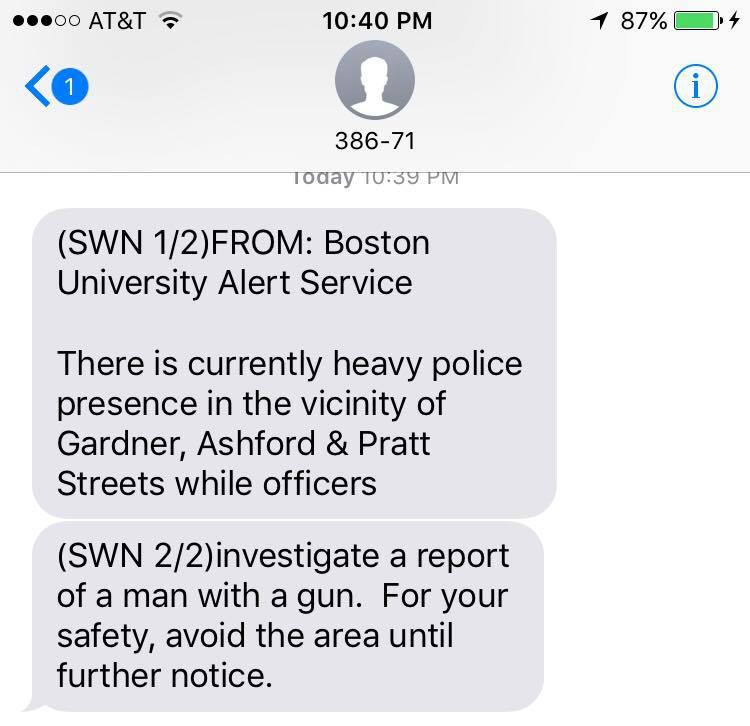 If anybody has any information regarding this incident, contact the BUPD at 617-353-2121.