If Clinton/Kaine and Trump/Pence studied at UA
They'd obviously live in Presidential Village I & II
Have you ever wondered what our two presidential candidates (and their VPs) were like in college? None of them attended the great University of Alabama, but what if they had?
We're about to make each presidential and vice presidential candidate an honorary UA student, laying out their collegiate lives right before your very eyes.
Hillary Rodham Clinton
Major: Political Studies and Computer Sciences
Minor: African American Studies and International Relations
Obviously nails her Political Studies major, but it's clear she has been absent for the email portion of her Computer Sciences classes – probably pneumonia. She dominates the African American Studies and International Relations minors, but has a little slip up with the Middle East lesson.
Sorority: Alpha Omicron Pi (ΑΟΠ)
She is the president of AΟΠ and the member that everyone knows around campus because of her charisma and charm.
Residence: Presidential Village I
Like Presidential Village I, Clinton has been there a little longer and knows the intricacies of college living.
Timothy Michael Kaine
Major: Economics
Minor: Dance
Kills it in his Economics and Political Science courses, but knows he is missing something from his college experience so he adds a dance minor with zero regrets.
Fraternity: Phi Kappa Psi (ΦΚΨ)
Just like the brothers at Phi Psi, no one can hate Kaine.
Residence: Burke Hall
---
Donald John Trump
Major: Finance and Women's Studies
Minor: International Relations and Russian
He excels in his Finance major, but seems to come up a little short in his Women's Studies major. He also takes everything his International Relations professors teach him and does the opposite. He added the Russian minor a little late in the game, but excels greatly in this field and has strong relationships with the Dean of the Russian program.
Fraternity: Delta Kappa Epsilon (ΔΚΕ)
Definitely the brother who brags about his latest "conquering" of women, even though no one really cares about the disturbing details.
Residence: Presidential Village II
Like Trump, Prez II is the more wild of the two Prez's and lacks the experience Prez I has.
Michael Richard Pence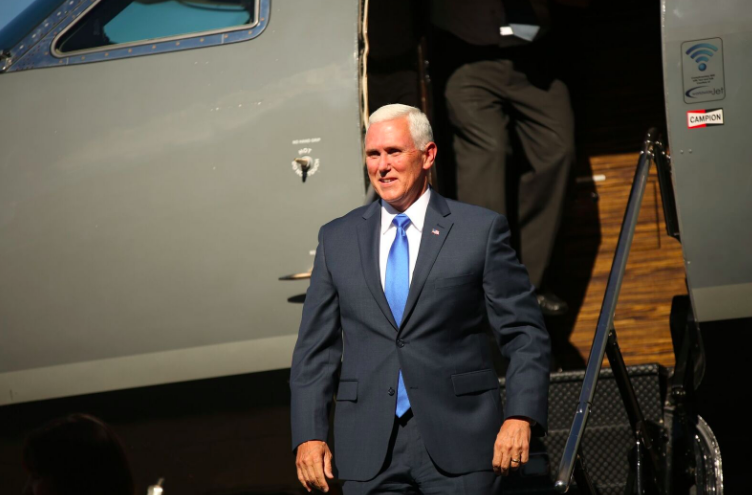 Major: Finance
Minor: Public Relations
Rocks his Finance major, but runs into a bit of trouble with his Public Relations minor due to the fact that he didn't listen at all.
Fraternity: Chi Psi (ΧΨ)
He's sometimes really difficult to get along with.
Residence: Paty