BREAKING: Infamous UW Campus Turkey breaks window into Science Hall
The campus gobbler made a dramatic re-entrance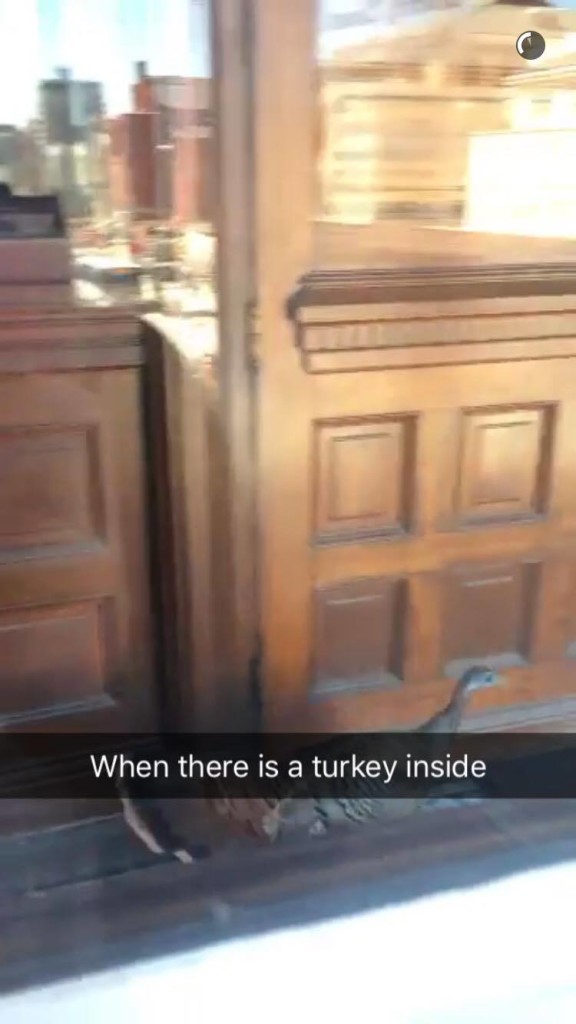 A turkey, affectionately known to the UW Snapchat community as Helen, Bob, and Tom, roamed campus about two weeks ago. The turkey became so popular he had his own snapchat filter: "Spotted: Campus Turkey."
Today the turkey decided he wanted to learn about science, and made a dramatic entrance into science hall . . . by crashing through a window.
His favorite spot to gobble around two weeks ago was across University around Humanities. He would often stop traffic as he wandered across the busy one way street.
As he violently busted a window of Science Hall it seems that this charismatic turkey is breaking the stigma about who can learn science.