Meet the adorable students giving out free hugs to make us all feel better
This is why William & Mary is just so great
After what was a rough night for many, the sun rose again like any other day, but one glance around campus revealed faces full of worry.
It is clear that the Election of 2016 is revolutionary, and it is hard to see at this point whether that is for better or worse. In times of uncertainty and fear, it's crucial to remember the importance of reaching out to those around us for comfort and support. One day after the election, William and Mary students were already taking that mentality to heart.
Several students were seen outside of Sadler Center, giving out free hugs and offering words of encouragement. Many have taken to social media to reach out and offer support to minority groups who are experiencing justified feelings of invalidation.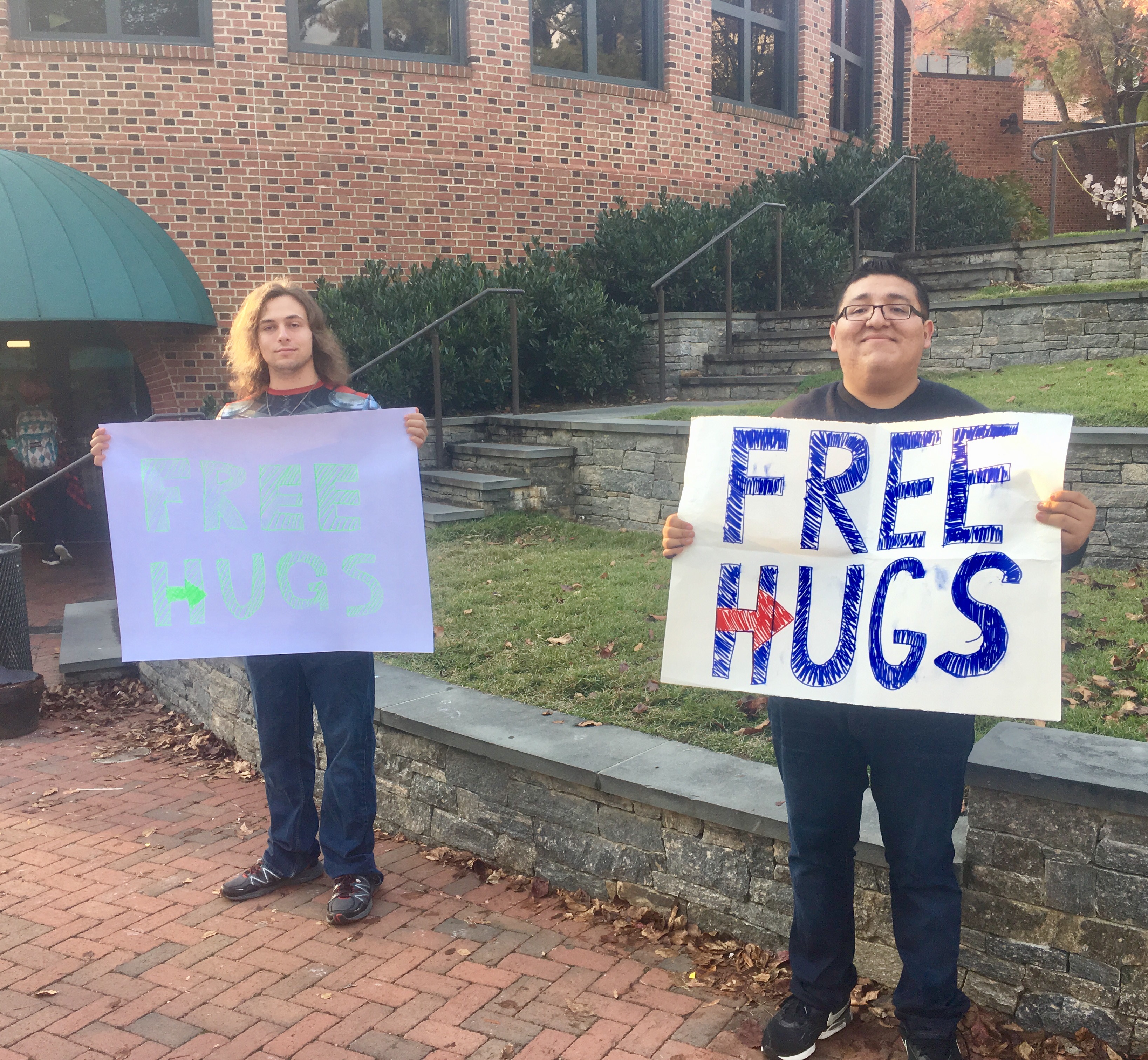 College junior Jose Acuna was giving out free hugs all day, and told The Tab:
"I saw a lot of people sad and losing hope today, so I wanted to let them know things are going to be okay. It's important not to lose faith in a better tomorrow and if i can help lift them up and remind them that, then I'm happy."
Another student, Kyle Hall, who is also a junior at the college said: "People generally have been pretty emotional/upset about last night and if any small thing I can do can help them or make them feel better in any marginal way, I feel like I have a responsibility to do it."
These student's actions reflect the sentiments and principles that are vital to the health and wellness of our campus community, and the world as a whole.