How to nail your Nashville girls' night out
Truly an Instagram-worthy evening
You've got quite a night of debauchery ahead of you. Lucky for you, I've taken all the work out of it. Just ask your Uber driver to drop you on Broadway and let the games begin.
Dress the part
The amount of pictures you'll be taking tonight means that you're going to have to look good. Toss on a little black dress or some short shorts. Feel free to trade in your straightener for a curling iron and some hairspray. You're in the South. Big hair is the move.
If you don't own any cowboy boots fit for the occasion, don't worry. We'll be taking care of that problem later on this evening at one of Nashville's 500 boot shops.
Mike's Ice Cream
Pregame tonight's bar-hopping and dinner plans with a trip to Mike's. If you haven't already passed out by the time you make it to the door thanks to the intoxicating smell of waffle cones, go ahead and order a scoop.
If one lick of their homemade ice cream doesn't make you weak in the knees, their adorable retro decór will push you over the edge. Pralines and Cream, Nut Butter, and Blackberry Cornbread are just a few flavors worthy of your tastebuds.
Savannah's Candy Kitchen
Downtown Nash is a high energy place. You can't have your blood sugar crashing at any moment and potentially ruining an evening of fun. In order to prevent this situation, make a quick stop at Savannah's, fill a few cellophane bags with candy, and stash them in your purse. Or skip the bags entirely and opt for a caramel and chocolate coated apple to gnaw on all night.
Live music
Music is never hard to find in Nashville. If you want to make a real day of it, snag some tickets to a concert at the Ryman. If scarfing down fried pickles at the bar while listening to bluegrass is more your speed, the bar scene is where you need to be. Layla's Nashville Hillbilly Music, The Stage on Broadway, and Tootsie's are a few spots worth waiting in line to get into. If you're not sure what type of music suites your taste buds best, just stroll down Broadway until you hear something you like.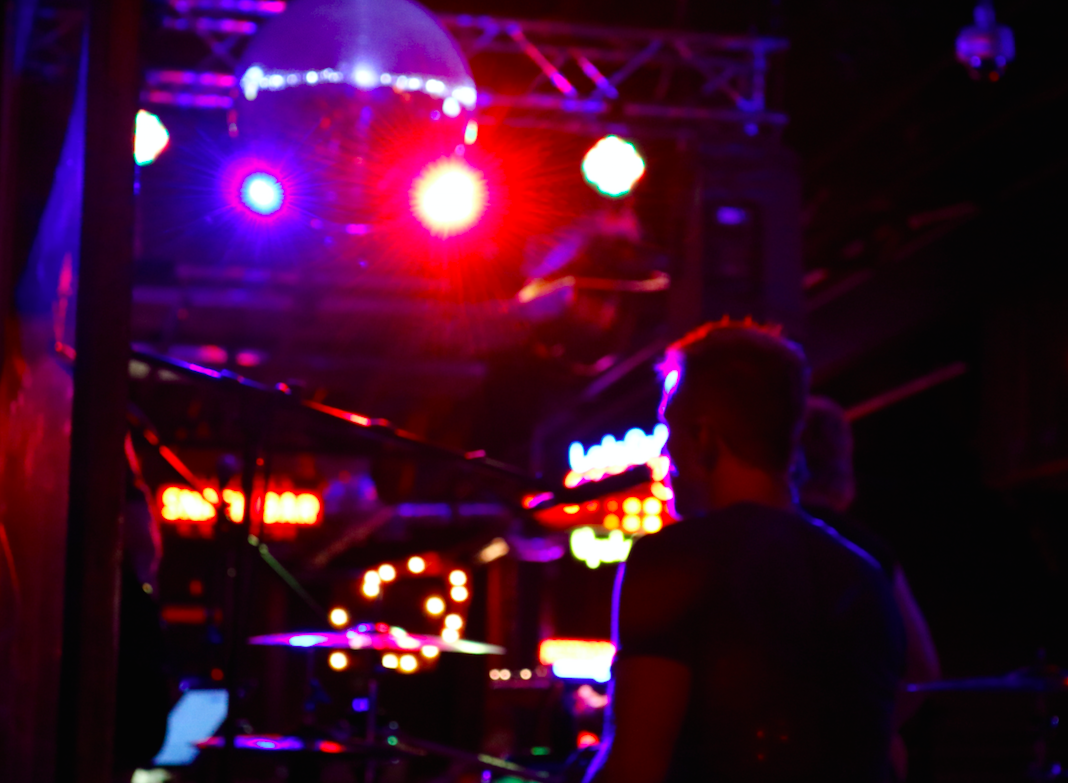 Boot shopping
It will astound you, and maybe even terrify you, how many spots there are in Nash to buy cowboy boots. If dropping $300 on a pair of boots as a memento from your evening is a bit out of your price range, don't hesitate to pop in and try on a few pairs just for kicks.
Don't worry, the shop owners are very accustomed to hoards of sloshed bridal parties running amok in their stores. Even if you try on 30 pairs just to take flirty pics in them before putting them back on the shelf, I guarantee you'll still be one of the more pleasant customers they've had to deal with.
Instagram
Unwind after your evening on the town by collapsing into bed, gorging on whatever left over candy you found in your purse, opening up your VSCO cam app, and editing all your future insta posts. Remember, documenting your good time is almost just as important as having it.
Pictures by Christopher Bell