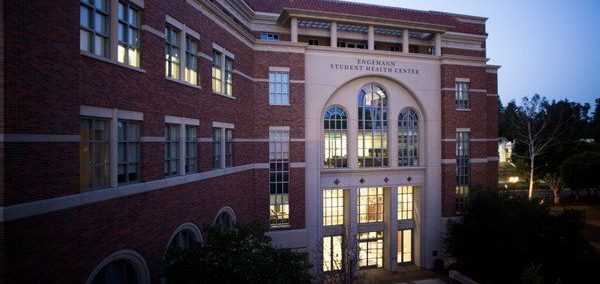 Six women sue USC following gynecologist scandal
The fallout of the latest USC scandal continues…
Six women have filed lawsuits against USC, alleging that the school failed to take appropriate action in response to complaints filed about the health center's lead gynecologist, George Tyndall.
The scandal comes after the LA Times published a story following a three-month long investigation into the complaints against Tyndall. According to the Times, USC had received numerous complaints about Tyndall's practices for years, dating back as far as 1990. Despite this, the school let him continue working at the health center until 2017. Only after one of Tyndall's co-workers reported the doctor's behavior to the campus rape crisis center in 2016 did the school decide to conduct a formal investigation.
USC quietly fired the gynecologist last year after learning of the complaints and agreed on a financial settlement. The school did not report Tyndall's behavior to his former patients or the Medical Board of California and swept the story under the rug. Or, at least they tried to.
Since the Times story was published last week, over 200 current and former students have reported complaints against Tyndall. Complaints range from the gynecologist photographing patient's genitals to touching women inappropriately to making racially and sexually insensitive remarks. Officials fear that Tyndall targeted the school's Chinese population, playing on their lack of knowledge of routine examinations and language barrier.
Since the LA Times report on Tyndall last week, USC President Max Nikias has attempted to do some serious damage control. In a series of campus-wide letters, Nikias said "We understand that any unacceptable behavior by a health professional is a profound breach of trust," and "…I sincerely apologize to any student who may have visited the student health center and did not receive the respectful care each individual deserves." The announcement asked students to report any information about Tyndall to a campus hotline.
USC has also fired the lead physician and the clinical director of the Engemann student health center in response to the situation last week.
This marks yet another USC scandal consisting of ignored reports and blind eyes of school leadership. Just last year, the LA Times revealed former USC Keck Dean Carmen Puliafito's use of meth and heroin while treating patients. USC had received reports of his behavior for years, but let him continue practicing until he was fired in early 2016. The physician that replaced Puliafito, Rohit Varma was forced to resign after just a year and a half after sexual harassment reports against him surfaced. Again, USC had tried to hide the case with a financial settlement to the victim.
With these recent scandals in mind, the Tyndall case and the fallout resulting from it feels all too familiar. When it takes the LA Times exposing bad behavior for it to be publicly acknowledged by campus officials, it's hard to view the campus-wide apology letters and faculty firings as anything more than a clean-up act. In one letter sent out to students, President Nikias said that the school stands "…resolute in bringing all facts — however difficult — to light." But in reality, this seems to only be true after the school is forced to by a revealing LA Times report and public outrage.
As this troubling pattern continues, many students are arguing that it's time for real change in USC leadership, supervision, and management. A petition calling for President Nikias to step down has gathered over 1,500 signatures throughout the past week.
"Urgent action must be taken to ensure that this blatant disregard for the safety of USC students does not continue," the petition says. "The USC administration must be held accountable for their negligence."
In a letter to USC's Board of Trustees, over two hundred USC professors also demanded the resignation of President Nikias. The faculty members wrote to "express our outrage and disappointment over the mounting evidence of President Nikias' failure to protect our students, our staff, and our colleagues from repeated and pervasive sexual harassment and misconduct."
The Board of Trustees responded by saying that they "strongly support" Nikias despite being "troubled by the distressing reports."
Stay tuned for the next episode of SCandal…