OPINION: USC's choice for commencement speaker is a desperate attempt to rebrand the med school
Selecting a renowned doctor will "mend" the Keck scandals
When this year's commencement speaker was announced, the some of graduating class was confused. Who is Siddhartha Mukherjee (and how do you pronounce his name, for that matter)? Why can't Will Ferrell just be the commencement speaker again?
Annenberg may have Oprah, but even they have to sit through this guy's address first.
For those that don't know, Dr. Mukherjee is a renowned oncologist and physician. He is also a Pulitzer Prize winning author for his novel The Emperor of All Maladies: A Biography of Cancer. His research and writings have redefined the philosophy of medicine and addressed its most pressing issues.
In other words, he is a leader in the medical and scientific community. He is highly respected and regarded as one of the key researchers in the study of cancer. It makes sense to have someone of this caliber be the commencement speaker. He is someone who has the power to inspire. His work is a light into the type of discoveries and changes that can be made by USC's very own graduating class.
However, USC's selection goes deeper than that:
Since its inception, USC has been regarded as a top-tier research institution, especially in the field of medicine. Nonetheless, the school's reputation has taken quite the blow after recent scandals within the Keck School of Medicine.
In March 2016, former dean Carmen Puliafito resigned after images and stories circulated of him engaging in drug abuse. His replacement, Rohit Varma, was also ousted in October 2017 when findings of sexual harassment involving Varma were going to be published by the Los Angeles Times.
Since then, donations to the school have steeply declined and its reputation in the medical community has been tarnished.
In making Siddhartha Mukherjee the 2018 commencement speaker, USC is trying to regain its prestige in the scientific and medical community.
The entire university's reputation was put in jeopardy when it was discovered that President Nikias knew of Puliafito's abuses, but refused to fire him due to the amount of donations the former dean's presence brought. It painted the university, and Nikias, as money-hungry. It gave the impression that USC cared more about finances than morals and ethics, let alone the research and advancement of science and technology.
With Dr. Mukherjee, the university is trying to wash the blood off their hands, per se. Sure, Siddhartha is a brilliant mind in the field of medicine and undoubtedly will have inspiring words to say, but the reason for his choosing goes beyond that. He was chosen to put USC, and specifically the Keck School of Medicine, back on the map. He is speaking to show that, despite previous scandals, USC is still in the pursuit of medical and scientific excellence. The school is trying to rebrand itself from the institution "that once was" to the university that "still is" one of the best research facilities in the world for science and medicine.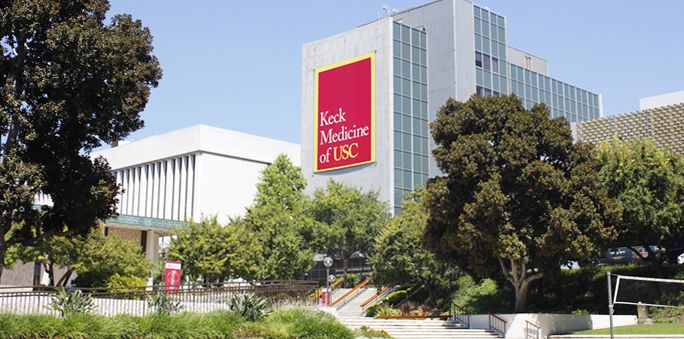 Another, possibly more potent, reason for this choice for commencement speaker is money. In the wake of the scandals, donations to the university dropped dramatically. The Los Angeles Times reported that between July and December 2017, donations to the school dropped nearly 22 percent, equating to about $100 million. The decline was most evident at the medical school, though, which dropped to just 55 percent of the money donated in the first half of the year.
If USC's rebranding is successful, donations should begin to rise again. Siddhartha Mukherjee is just a pawn in USC's plan to mend its reputation and, consequently, continue to be able to swim in their donation money.
Whether or not Dr. Mukherjee will address USC's recent failures and their plans to move forward from it is unclear. However, it is clear from these scandals that USC likes to sweep its inadequacies under the rug. I would not be surprised if Siddhartha does not mention them at all, hiding USC's true intentions for his choosing.