OPINION: College Democrats and Lieutenant Governor Newsom wasted students' time with stump speech
The event felt more like a Kim Jong Un rally than a forum for candidate discussion
The USC College Democrats and Unruh Associates welcomed Democratic California Gubernatorial Candidate and current Lieutenant Governor Gavin Newsom to campus this Friday afternoon. The event, entitled "Gavin Newsom on the Issues," was hosted in the Forum of Tutor Campus Center and set the stage for an endorsement by U.S. Senator Kamala Harris followed by a self congratulatory festival of Democratic cheer.
The event, which was delayed by almost an hour, in the timely fashion of Sacramento politics, had little to do with discussing actual "issues." Both Harris and Newsom spent quite a deal of time reaffirming current beliefs.
Senator Harris made an official endorsement announcement cueing expected Democratic labels of courage and bravery on social issues. Gavin Newsom took the podium to return the favor to Harris thanking her for her endorsement.
As for student engagement, the event left much to be desired.
Such an announcement, with key leaders from the Democratic Party, certainty solidifies USC's influence and public perception regardless of political party. However, the University's mission as a forum for public dialogue and center for higher education was undermined by the event's programming.
Members of the university community became little more than pawns in an expensive photo shoot for the Newsom campaign. Gubernatorial candidates visiting a well established and high ranking university should not get off the hook from student questions or engagement. The event's prominent venue and the university's non-profit 501c3 status also leave unanswered questions in regard to event financed by the USC College Democrats and the Unruh Associates.
The political royalty, set front and center, took full advantage of the media outlets on hand. The staged format of the event was ever-present. Cued clapping and manufactured niceties made the event feel more like a Kim Jong Un rally than a forum for candidate discussion, or a discussion of "the Issues" for that matter.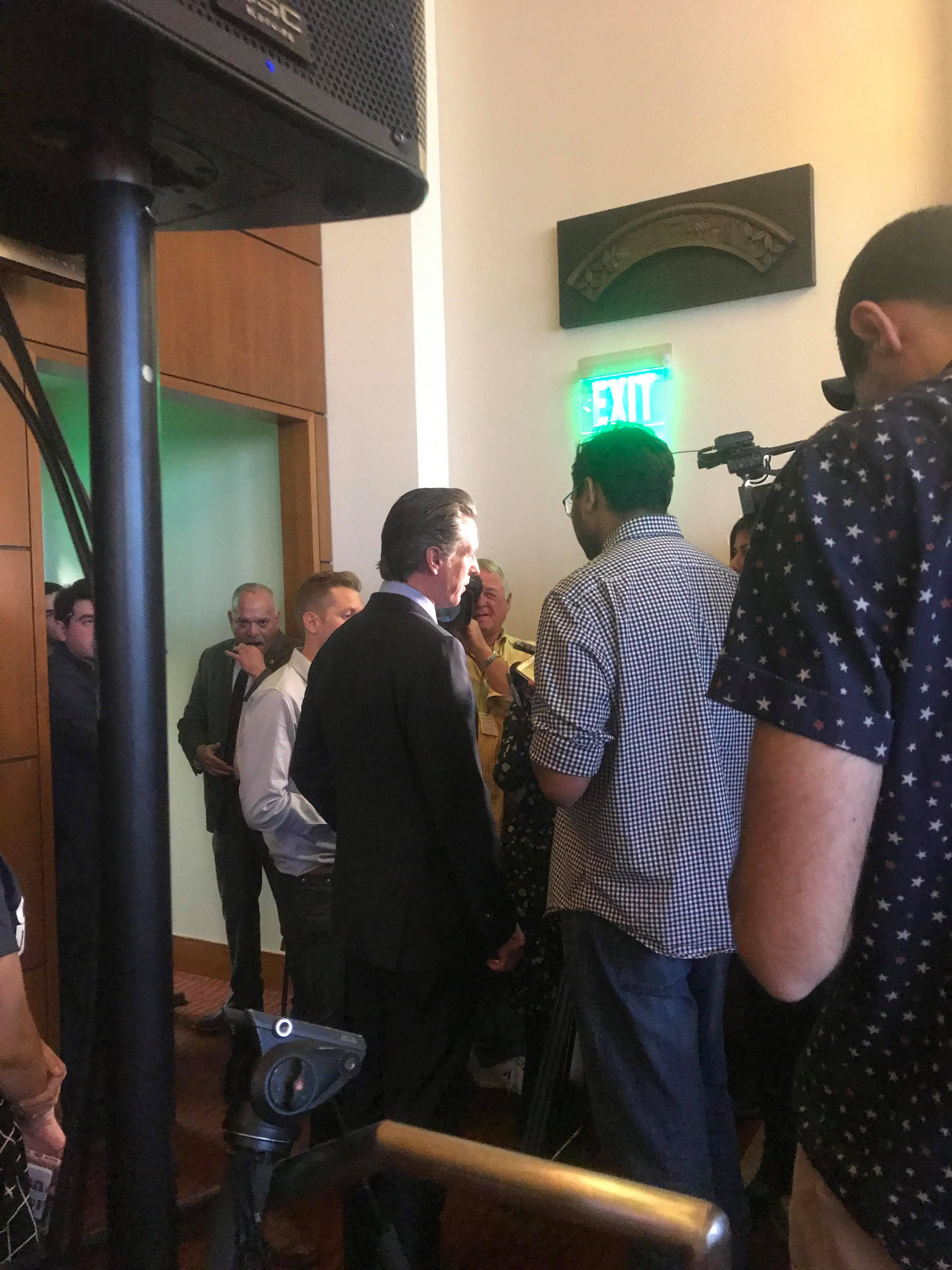 Engagement is a must. There is no such thing as special treatment in the eyes of politics. This was not simply an announcement, but it was a pat on the back for the Democratic elite, an insider 21st century take on the archetype of a Good ol' Boys Club protected with a veneer of diversity and inclusion.
As a current constituent of Harris and Newsom, I expect more from our elected officials. USC is not a photo op. We are a university of more than 45,000 students each with our own thoughts, ideas, and concerns about the future of our state and our nation.
As president of Trojans for Liberty, we always welcome engagement, thoughts, challenges, and most of all, diversity of opinion to our events. We should expect more from our elected leaders and our campus political student organizations. What we need now are not events of insider congratulations. We need dialogue and engagement.