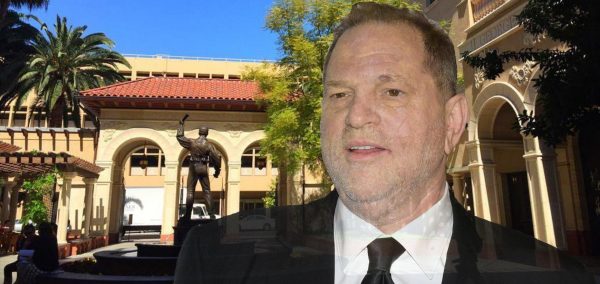 USC rejects Harvey Weinstein's $5 million donation intended to support women directors
'We don't need this money. What we need is some damn principles'
After a week of silence, USC confirmed to the Hollywood Reporter that the university would not be accepting Weinstein's $5 million donation to the School of Cinematic Arts.
Last week, the New York Times broke the news that Harvey Weinstein, Pulp Fiction producer and former head of the Weinstein Company, had been hiding a history of sexual assault allegations spanning over the course of three decades.
In response to the accusations, Weinstein revealed that he had been organizing a foundation to support women directors at USC over the past year.
Some students were disgusted by Weinstein's announcement and petitioned his foundation before the university decided to reject the multi-million dollar donation. Tiana Lowe, a senior studying math and economics, launched a petition on Change.org to call USC to reject Weinstein's proposed foundation.
In her statement, Lowe said, "As a woman at USC, the prospect that my university might sell an indulgence to ease Harvey Weinstein's non-existent guilt saddens me."
USC has already had its fair share of drama since the start of the school year. Lowe referenced the recent fallouts within the Keck School of Medicine and said, "..the prospect that, given their pattern of atrocious tolerance to violence against women, [USC] almost certainly will [accept the donation] disgusts me."
The past two deans of the Keck School of Medicine have both resigned within the past year after allegations of sexual harassment, prostitution, and drug use.
"We don't need this money," Lowe said. "What we need is some damn principles."
If this trend of drama continues, USC might have to change its nickname from the University of Spoiled Children to the University of Sexual harassment Charges.