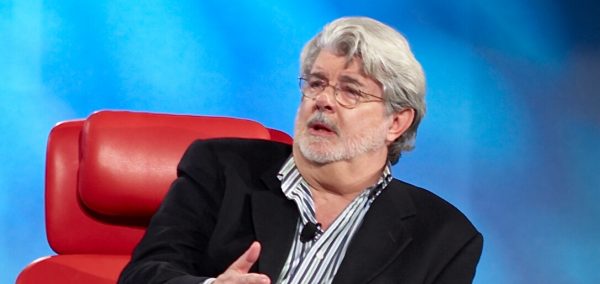 George Lucas's second $10 million pledge is a game changer for diversity in Hollywood
Lucas added onto his pre-existing $10 million endowment to the School of Cinematic Arts
George Lucas has done it again. The creator of the Star Wars and Indiana Jones franchise has pledged a second $10 million endowment to encourage diversity in his alma mater, the USC School of Cinematic Arts. After pledging $10 million in 2016 to offer priority financial aid to African American and Hispanic students, the George Lucas Foundation Endowed Student Support Fund offered a second $10 million endowment to USC's School of Cinematic Arts. The whopping $20 million endowment is expected to be a game changer in tackling diversity issues at USC.
For the past three years, USC School of Cinematic Arts has been named the nation's top film school. Despite the flashy PR that comes with this title, USC is facing the same challenges as most private universities. While it enrolls more underrepresented minority students than any other private institution, it continues to struggle fostering an inviting environment for prospective minority students. According to a report published by USC last year, the 2015 class only enrolled 5 percent African Americans, 12 percent Latinos and 19 percent Asian-Americans.
A key factor discouraging minorities from USC is the steep price tag. USC's 2016-2017 tuition cost for undergraduate students is $51,442 for the year. The $50k does not include housing, books, school supplies or food. By contrast, a study published by Pew Research concluded that the Hispanic median household income in 2015 was $$45,148. The African American median household income was almost $2,000 less. Even if families gave their entire income to pay for USC's tuition, they'd still come up short.
While one man can't single handily fix USC's diversity gap, Lucas is certainly trying. Undergrad and graduate level students known as George Lucas Scholars or Mellody Hobson Scholars will be considered to receive financial support from his foundation's fund.
So, from one Trojan to another, thanks George and keep fighting on.