USC professor allegedly bans phrase 'illegal immigrant' on final
Students have been asked to use 'undocumented immigrant' or 'unauthorized entry' instead
An American Studies professor at USC has reportedly banned students from using the words 'illegal immigrant' on their final exam.
According to The Daily Caller, students are instead being asked to say 'undocumented immigrant' or 'unauthorized entry'.
Professor Alicia Chavez allegedly mandated the phrase not be used when 'referring to human beings' or 'folks' status or how they may have arrived in the US'.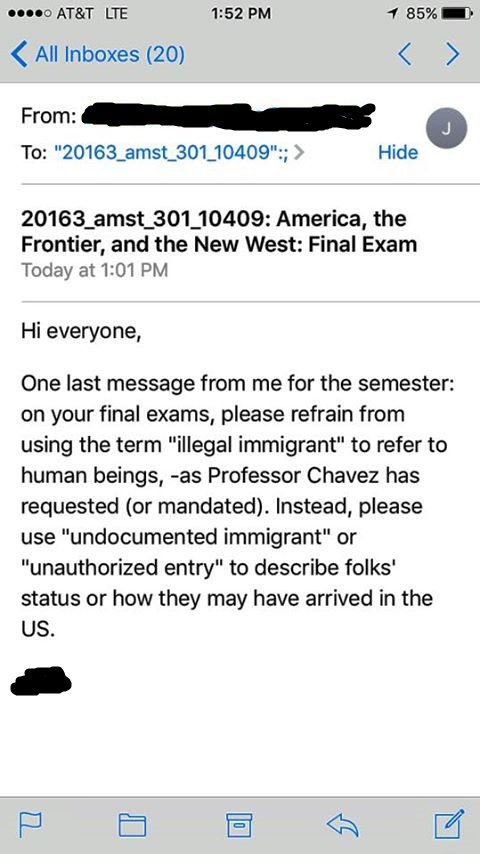 More details to follow.