How to spice up your basic UNC Instagram feed
Things just got interesting
Alright guys, here's the deal. I'm a millennial and I devote several hours of my day checking out Instagram (I'm sure you can relate) and I've made some observations. The amount of times I see pictures of the Old Well, puppies on campus or Maple View sunsets is honestly disturbing. Where is the creativity? If I had a penny every time I saw one of you posing in a basketball jersey, I would be able to pay off my insane credit card debt. So for my own sanity, I came up with a few places in the area where you can take your picture, add a little filter and then post it on your Insta to add some variation to my timeline.
The Old Well → An old whale
I am not kidding. There is a whale skeleton in the North Carolina Museum of Natural Sciences in downtown Raleigh. I know, I know — it is less convenient to drive to Raleigh than to snap a picture of the thing we see a million times each day, but come on — it's an old whale. Also there's a lot of cool stuff in downtown Raleigh and you can impress you Tinder date by wanting to take a picture with an old whale. And that's totally cool.
He's Not cup → She's Hot mug
You can catch me at Pint Night most Wednesdays. I love He's Not. I might even declare it my favorite bar. So, put your phone down, enjoy your company and take a picture tomorrow morning using your She's Hot Mug. What is a She's Hot Mug, you ask? If you're cheap like me, print of a picture of your best friend (mine's Beyoncé) and tape it on a basic coffee mug. If you're fancy, you can probably get a more official one off Shutterfly or something like that.
Bell Tower → Dwell Tower
The Bell Tower is lovely — it really is. It tells me when I only have 15 minutes left in my Spanish class, but there's something you can take a picture of instead. Take a little detour from the Bell Tower and walk to the top floor of the Bell Tower Parking Deck. Find a nice spot and stare out into the distance. Think about your childhood pet. Maybe draft a text to a friend you haven't talk to in a while. Then take a selfie, take a panoramic shot, I don't care, because you just experienced…the Dwell Tower.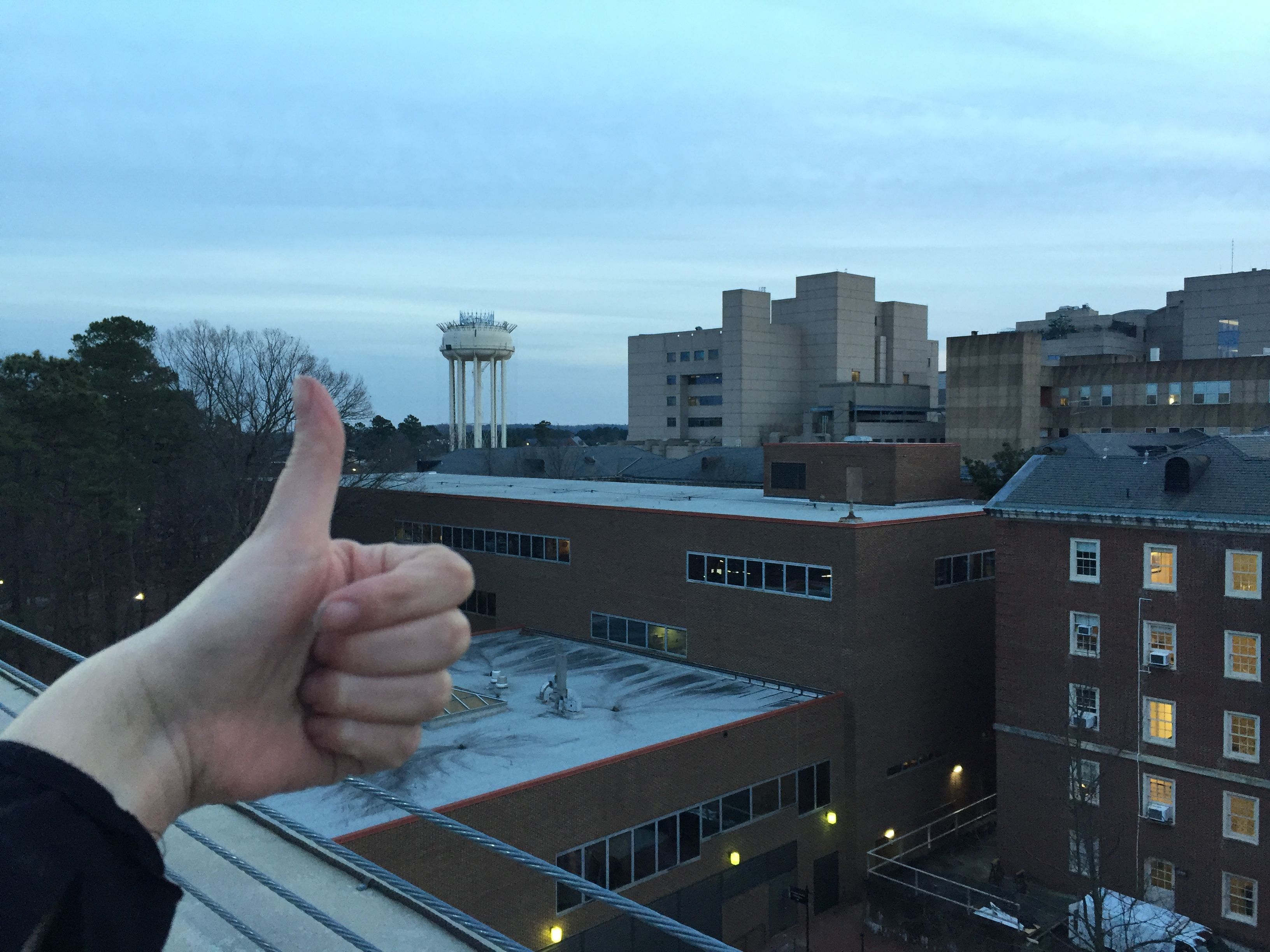 Rameses → A goat named Lee
We are the Tar Heels and our mascot is a ram we like to call Rameses. He's adorable — there's no denying it, but come on. Seeing him throughout my feed after a basketball game gets kind of freaky and I have a solution. Go to a local goat farm and take pictures with all the cute baby goats. Better yet, name one Lee. So instead of a picture with Rameses you now have a picture with Goat Lee.
The Pit →
I don't know, just dig a hole or something.