The best places to take pictures at UNC
You can never have too many photos of the Old Well
UNC is a photographer's dream. If you're a pro or just like taking artsy Instagram photos, the UNC campus is full of spots to get the perfect shot.
Old Well

As the symbol of UNC, the Old Well is a classic shot. There are endless possibilities for photos of this historic icon. In winter, a snow covered Old Well is a beautiful photo to capture. Springtime brings a beautiful bloom of azaleas that will take your breath away.
Morehead-Patterson Bell Tower
You don't get to partake in the Bell Tower Climb tradition until the end of your senior year at UNC, but in the mean time, you can get great pictures all year long. Photographing the Bell Tower during sunset is a great opportunity for capturing a classic UNC image.
Kenan Memorial Stadium
Whether you're cheering on Tar Heel football with your friends or enjoying a quiet evening in the empty stadium, a photo in Kenan showcases true UNC pride.
'Greetings from Chapel Hill' Mural
This mural behind He's Not Here serves as a great backdrop for a photo. Based on vintage postcards, this mural is a real Chapel Hill treasure.
Coker Arboretum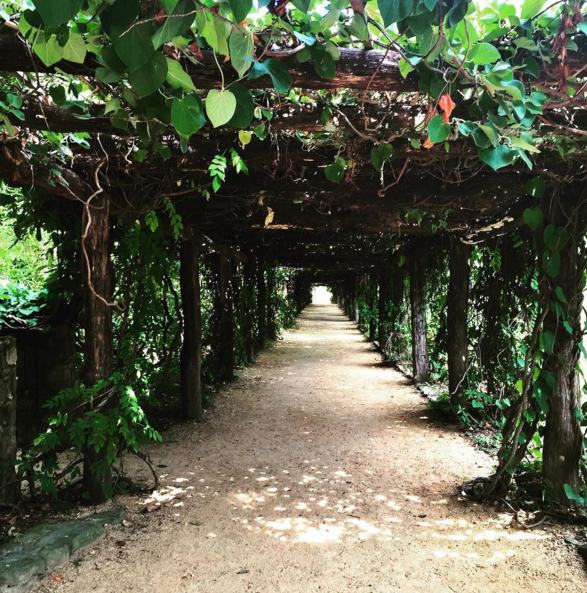 The Coker Arboretum was created in 1903 and has remained apart of the UNC landscape ever since. It has a true historic feeling to it and showcases the beauty of the nature around us.
Wilson Library
Let's face it, Wilson is basically Hogwarts. It's so beautiful and elegant on the inside, but on the outside, it magnificently stands out on the Polk Place quad. Wilson always manages to capture the eye and impress students as they pass by during class change.
---
Honestly, there are endless options for getting an amazing photo on the UNC campus. Every season provides a new change of scenery that is perfect for anyone looking to commemorate their time at UNC with a few clicks of a camera or smartphone.