Everything we miss most about UNC
How are we supposed to eat a BLT from anywhere but Merritt's?
With about one month left until classes start, summer is starting to wind down. It's a bittersweet feeling because summer provides a nice break from it all, but you do end up missing certain things you just can't get anywhere else but Chapel Hill.
The nightlife
Whether it's game night in Chapel Hill or just a Thursday night, there's something for everybody at UNC. Nothing beats a night at He's Not or grabbing a Sup Swirl at Sup Dogs. Even if you're not really a partier, there are so many different options for going out.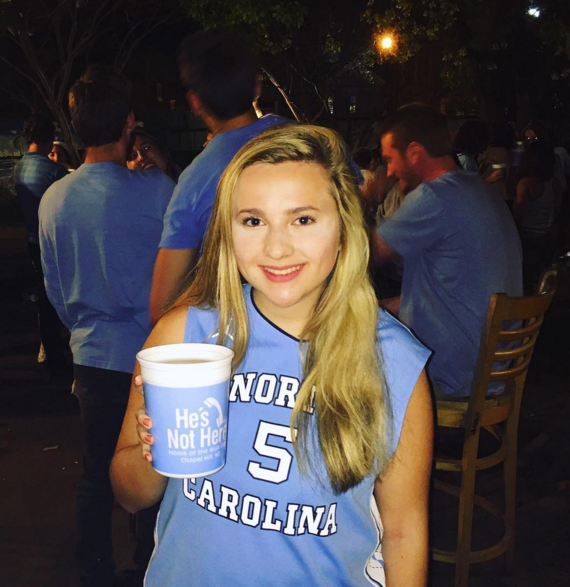 Franklin Street
I miss all of my favorite spots being so close together. Franklin has everything. Bars, restaurants and shops galore. Who else is counting down to Halloween 2016 on Franklin Street?
Transportation
Despite all of the times I have and will rant about the P2P, that thing is really a lifesaver. For as many bad memories people have made on it, I'm sure there's an equal amount of good ones. Chapel Hill have buses that go everywhere. At home, people pretty much have to drive or bike to get to major destinations. In Chapel Hill, it's all right at your doorstep.
Games
Football season is so close that I can almost taste it. After the incredible 2015 season, I'm so amped up to watch Tar Heel Football go at it in Kenan Stadium this fall. I also can't wait for the 2016-2017 UNC basketball season. I mean, storming Franklin after beating Duke on March 5th was one of the highlights of my life.
Friends
Of course, my friends at home are incredible, but being away from school friends for a few months is tough. At school, you create unique bonds with people that others at home may not understand. It's exciting to get back to school and get back to business with people who know your study habits and your partying limits.
Campus
I miss waking up and experiencing the seasons at Carolina. Fall at UNC is gorgeous. Winter at UNC is beautiful. Spring at UNC is amazing. IT'S ALL PERFECT. Campus is so scenic and full of great people. I miss passing by Old Well on my way to class or going through the Pit to grab my morning cup of coffee at Alpine Bagel. I miss taking a stroll through the Arboretum just cause I felt like it. I really miss having my day made whenever I saw a dog on campus too – and I can't wait to get back.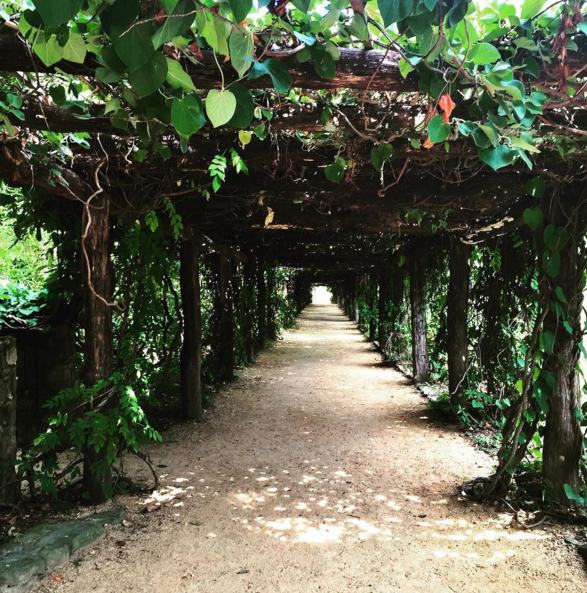 Food
Merritt's, Med Deli, Sup Dogs and YoPo just to name a few. I miss having a place to grab a late night snack. At home, everything closes before midnight, but at UNC, they understand I'm going to want Wendy's at 2am and that it's okay. I also miss having the options to order Insomnia Cookies from my laptop and have them delivered right to my door at 3am. I also cannot ever eat another B.L.T. unless it's at Merritt's. I'm forever ruined.
Seeing people in Carolina garb on a daily basis
There's a sense of pride when you go to UNC. Every day, there's a sea of Carolina Blue clothes around campus; you really get used to it. At home in New Jersey, it's so rare to see UNC gear. Whenever I see a Carolina jersey or hat now, I get overly excited or sentimental. While I was at Disney World this summer, I saw someone wearing a Carolina jersey and I had the biggest urge to run up to the person and bond over our mutual love for UNC. Just Carolina things, you know?
---
I mean, I love summer more than any other season. I love having time to just relax and forget about class. However, it's okay to look forward to certain things at school too. You're allowed to look forward to school starting. It means you really love where you are.