UNC Clef Hangers hold impromptu concert for the president of Iceland
So, what did you do over Spring Break?
If you've never fan-girled over the Clef Hangers, were you ever a Carolina freshman? Probably not. Freshmen love the Clefs. Who am I kidding, we all love the Clefs. UNC would simply not be the same without their bowties, khakis and button-covered vests.
But, Carolina students and alumni are no longer the only ones who feel this way – the President of Iceland, Ólafur Ragnar Grímsson, might just be the Clef's newest fan.
While performing for the Reykjavik International School in Iceland during their spring break tour, the Clef Hangers were approached by the headmistress, Asta Roth, and encouraged to contact the president. The elementary and middle school students immensely enjoyed their performance, and Asta believed Mr. President would as well.
Stunned, the Clefs jokingly took her up on the suggestion. I mean, the president of Iceland? That's unthinkable, right? But after a phone call to his secretary and a direct email to the president himself, the guys had a performance time set for 7pm.
"It was unbelievable," said Clef Hangers president, Chris Burrus. "He called us back around 5pm and invited us to his residence, so we hopped in taxis from our hostel and just walked up to this beautiful house."
Unlike their performance for President Obama back in December, which took over two months to plan and involved countless security measures, the performance for President Grímsson was surprising for the group.
No security. No background checks. Just a mini concert for the president before he returned to his evening meetings.
"He told us he would open his door to anyone who asks," said Chris. "That's just the Icelandic culture."
Culture shocks – like the astounding level of trust and appreciation from their new Icelandic friends – are one of the reasons the Clef Hangers choose to travel abroad each spring. From the opportunity they get to travel, the guys are rewarded with some pretty unforgettable experiences.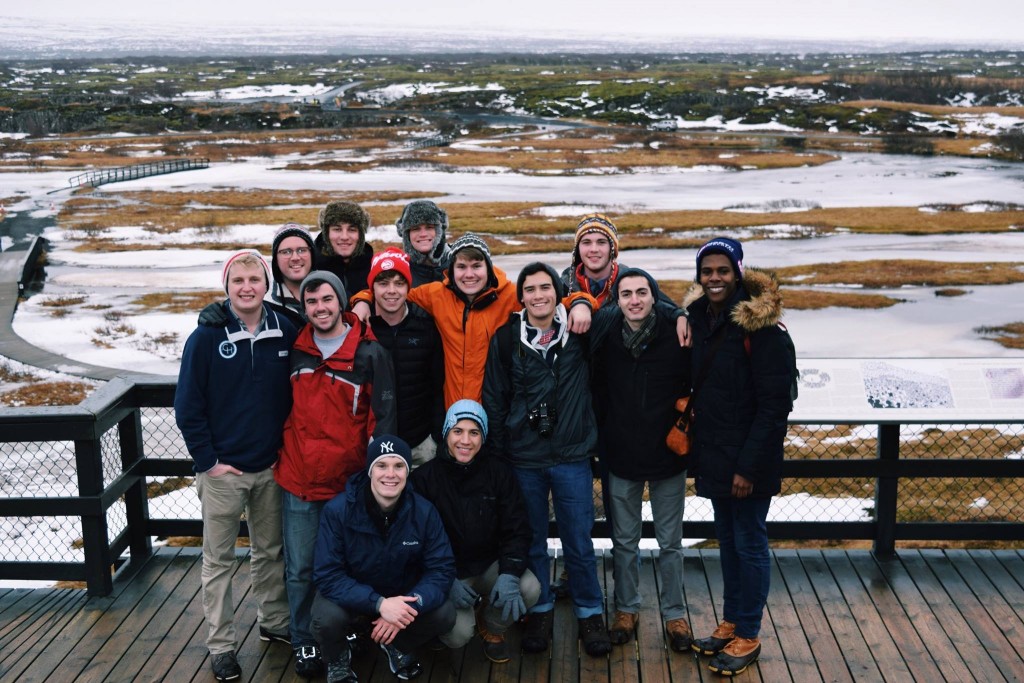 They are able to bond as a group, experience cultures different from the typical American college experience, and, best of all, they get to expand the Clef Hangers brand internationally.
"It's all so surreal," said Chris. "We sang 'Let it Go' by James Bay for President Obama in December, and we were able to sing it for the President of Iceland over break. It's amazing that we are able to say we've sang for two presidents in the last three months."
Like Iceland's president, you don't want to miss an opportunity to see these guys sing. If you don't have tickets to their Spring Concert on April 8th (congrats on the sold out show, guys!), make sure to stop by the Old Well at 5pm on LDOC to see their last performance of the year.
And if you, like The Tab UNC, still can't get enough of the Clefs, be sure to follow them on Instagram for continuous updates.