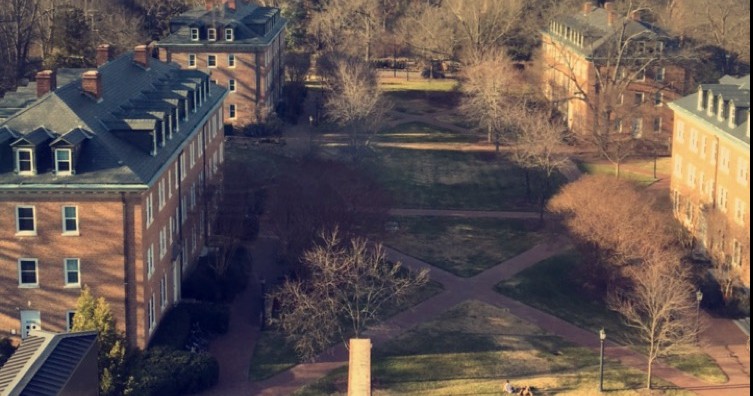 From Wilson to the Student Stores balcony, here are the best study spots
We like the Union because it's so close to Wendy's chicken nuggets
Look, as much as we dread it, studying is necessary. Luckily, UNC has some of the best study spots, and The Tab UNC is here to help you find them.
Some of them are obvious choices, but there are a few spots you may not have ventured to yet.
Graham Memorial
Graham Memorial is one of our favorite places to study. It's located on North Campus near Franklin Street. Not only can you grab a snack on Franklin, but you have quite the scene. If you like studying in a very artsy place, Graham Memorial is the place for you.
Wilson
We're big fans of Wilson Library. A lot of people find it intimidating because it's so quiet, but the librarians are extremely helpful. Wilson houses resources such as the university archives and the North Carolina collection. I've found myself in Wilson a lot this semester, and I've always gotten a lot done.
UL
The UL is probably the least intimidating out of all the libraries on campus. If you're having a group study session, the UL is the place to go. The study rooms are huge, but they get extremely busy around finals time.
Student Store balcony
The Student Stores balcony is great because not many people know about it. Just walk straight through the stores and the exit the double doors in the back. You can people-watch everyone in the crosswalk, too.
Davis
Davis is arguably the most popular library at UNC. Our favorite thing about it is the view from the 8th floor study lounge. There's nothing more peaceful than looking out the window, dreaming about life after Chemistry.
The Union
Not only does the Union boast Alpine, but there are also so many empty rooms you can use for group study dates. The best part? If you need another snack, chicken nuggets from Wendy's aren't very far. And if you're looking for a place that isn't as intimidating, this could be the place for you.
The Quad
A lot of people like to study in the quad on a sunny day. You can always see students reading or hanging with friends while you're walking to class. The outdoors can also be a stress reliever while working on that 15-page paper.
Whether you're a library kind of gal or an outdoorsy quad person, switch up your study space for a change in scenery.