Carolina Ballet's 'The Nutcracker' was a sweet escape during finals
Temps were in the mid-fifties, but snow was falling outside of Memorial Hall
This weekend, Carolina Performing Arts hosted the Carolina Ballet and its production of Tchaikovsky's The Nutcracker.
With a student ID, tickets were only $10. Sunday's matinee seemed like the most popular showing because of the amount of families with children.
Outside of Memorial Hall, patrons enjoyed the falling "snow."
The performance itself brought back many childhood memories. Carolina Ballet's version of The Nutcracker was different from other productions I've seen.
They had characters magically disappear and levitate throughout the performance. Act Two was full of sweet treats and began with everyone's favorite scene – kids dressed as sundaes danced around the stage, trying their best not to trip over their costumes.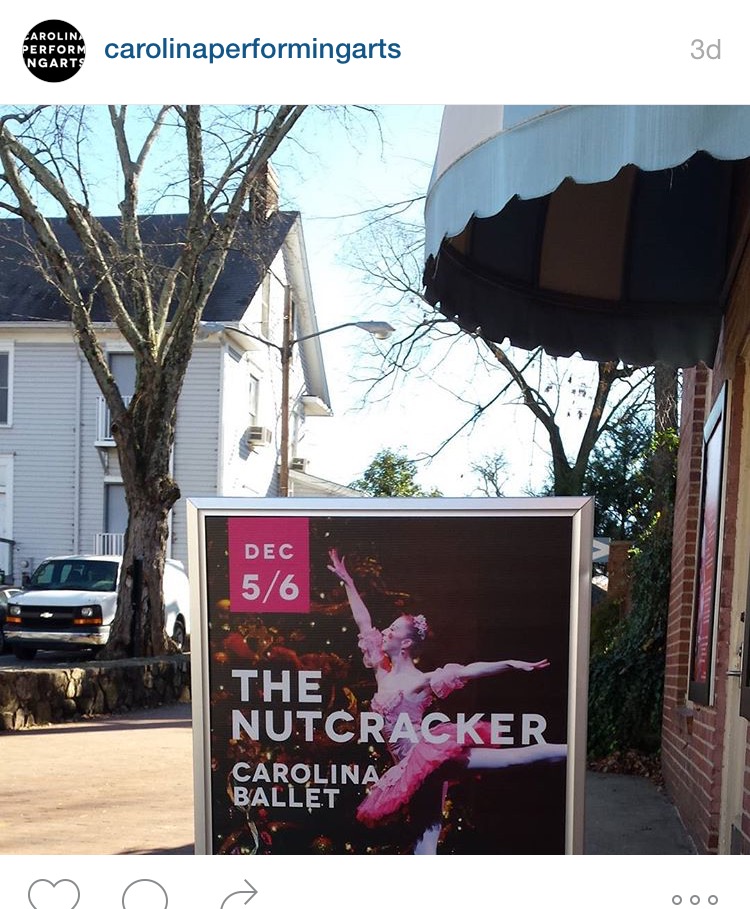 In the lobby of Memorial Hall, Sugarland was selling concessions like gelato, hot chocolate, cookies and coffee.
I spoke with a student who said the performance was her break from studying. Finals at UNC go until December 11th, and I can attest to the fact that the two hour performance was a much needed distraction from schoolwork, as well as a nice teaser to the holiday season.
If you missed out on Carolina Ballet's The Nutcracker, don't fret. There will be performances at DPAC on December 12th and 13th and at the Raleigh Memorial Auditorium from December 18th to the 27th.