What will get you through exam season?
'Tears and friends…in that order'
'Tis the season…exam season, I mean. Nothing is more stressful than the week that comes at the end of the semester just to hurt us.
Sitting in a wooden chair in a crowded library for 12 hours straight is tough but doable, as many of us have come to find out. The late nights and early mornings are all worth it when we get to go home and not have to take another test for at least two or three months.
Many people turn to coffee, friends, petting dogs, or whatever it takes to get them through the tough times. The Tab asked Carolina students what it will take to get them through the rest of the semester.
Holly, Anthropology
"Coffee and more coffee. Plus cookies."
Sarah, Journalism and Anthropology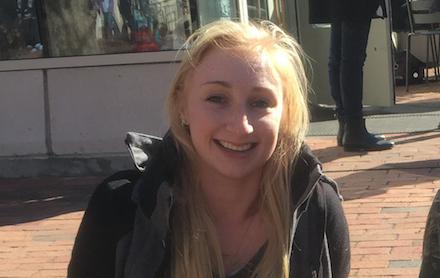 "Probably my dachshund. She's really cute and she's always down for procrastination."
Tristan, Environmental Studies
"All the work that you put into everything, and all the really important work that you've done until now."
Smriti, Biology and English
"The mini events going on on campus…and Christmas break."
Maggie, Biology
"Thinking about winter break."
Jared, Chemistry and English
"Thinking about bae."
Taylor, Environmental Studies and Public Policy
"Tears and friends…in that order."
Amber,  Psychology
"Coffee. Lots of coffee."
Samara,  Global Studies
"Sleep. I'm a sleeper and I need my rest."
Bennett, Public Policy
"Positive vibes."
It seems like coffee and willpower will be the main things driving UNC students this semester, much like most other days during the semester.
Whether it is your first exam season or your last, it's sure to be one to remember. Make sure to get up and move every once in a while and stay focused on the light at the end of the tunnel – winter break.