We asked students about their craziest study abroad stories
'For a good portion of the night, I talked to a prostitute about how she liked her job'
UNC Study Abroad gives students the opportunity to discover new cultures while gaining language skills and completing major course work. The study abroad office offers over 300 programs in 70 different countries for students to choose from.
The Tab asked UNC students about their craziest stories from their experiences studying abroad.
Katie, sophomore: Cape Town, South Africa, Summer 2015
"When I was in the Gugulethu Township, which is a really poor part of Cape Town where I worked, one day we went for lunch at this awesome Braai place (like a neighborhood barbecue place). While we were there, we were outside and a money transfer pulled up. It was being guarded by guys with AK47s. Then a bunch of people started to approach the car, so the people I was with rushed us into the car we came in and we hurried away. It was pretty scary."
Anonymous: Seville, Spain, Fall 2014
"On our fall break, three of my friends and I went to Amsterdam. One of the nights, we decided to go to the Red Light District. Being kind of a feminist, I knew that the only way I was not going to be horribly offended was to be as drunk as possible.
"We ended up going into a sex club, which was honestly bizarre. All of the lights were on. For a good portion of the night I talked to a prostitute about how she liked her job. She was naked except for a g-string. About an hour in, I realized I was nauseous, sprinted to the back of the club, and threw up over some balcony.
"When we left, there was a guy on the street who said he was filming a documentary about the Red Light District, asking to interview us. So I guess there's a documentary of me and my friends out there somewhere, with us all drunkenly talking about our experiences in the Red Light District. In my portions I may or may not be speaking Spanish, which is funny because that's not my first language."
Anonymous: Freiburg, Germany, Spring 2015
"There was a lake behind where I lived. Lots of people would hang out all around it, but there was one hill where you only laid if you were going to swim and tan nude (mostly it was old people). I would put my hat and sun glasses on so none of my friends would recognize if they walked by and I would go tan with them a couple times a week.
"My favorite person was the old naked guy who would stand at the top of the hill and do yoga. It really made me think about how much we sexualize the naked body in the US even when we're not in sexual situations at all. That's pretty unfortunate and restricting."
Kira Gurganus, senior: Florence, Italy, Summer 2014
"So four of our six roommates went out for my roommate's birthday. It was a good time and we went to a few different bars. We stayed out later than we usually do because it was a special occasion. When we got back to the apartment it was probably around 2am, so not super late, especially for Europe.
"When we tried to unlock the door, it wouldn't open, but we kept trying anyway. After a while, nothing was working. We tried to call our roommates and their phones went straight to voicemail. We started banging on the doors and nobody was coming, but we had to stop because it was considered rude to do that (in case we bothered the neighbors). I realized I had the school's emergency number, so we called it.
"One of the advisors picked up and said she would come as soon as possible. When she got there, she tried to open our door, called our roommates, etc. Nothing changed, so she called the Italian fire department. They tried to open the door and were unsuccessful. At that point, we knew we weren't getting into the apartment that night. The advisor spent the next two hours on the phone trying to find us a hotel or a hostel to sleep in.
"We got to watch the sunrise, which was cool. Around 6am she finally found us a place to sleep, so we went and checked in, crashed for two hours, then went back to the apartment right before the roommates had class so we could get in. I ended up skipping all of my classes that day because I was so tired. We never locked the dead bolt again."
Anonymous: Seville, Spain, Spring 2015
"On a trip with my roommate to Amsterdam, we took a detour. One of the nights we ended up going to Rotterdam to meet up with these really hot guys we'd met on Tinder back in Seville. We ended up having a great night, if you know what I mean."
Kelsey Brownrigg, junior: Sydney, Australia, Fall 2015
"This was one of the first weeks I was in Sydney. We were going out for my friend Amanda's birthday. She also goes to UNC. We all got trashed and I managed to get us denied from all three bars we tried to go to because I was so drunk. One of our friends brought me back home around midnight and I was settling in when another friend, Megan, called me and said: 'Help! I'm at The Scary Canary with this guy and he's being really creepy and I don't know what to do. Please help me.'
"So naturally, I grab my grilled cheese from the pan and take off running towards the bar instead of taking the bus or calling her an Uber. All the alcohol here has me really out of shape so the run consisted of a lot of panting and stopping to finish my grilled cheese.
"Six miles later, my phone is on one percent and I'm a block away from the bar when Megan called and said: 'Hey, I didn't think you were coming so I left.' Luckily, I had enough battery to call her back and get her to turn the taxi around to come pick me up. Sixty dollars later and definitely the craziest and stupidest thing I've ever done."
Anonymous: Seville, Spain, Fall 2014
"I went with four of my friends to Barcelona for Halloween last fall, and on Halloween night I went missing. We were all at a bar and I'd had a bit too much to drink, so when the guy I was talking to suggested that the two of us split a cab to the night club, I saw no issue in it.
"As soon as we got out of the bar, he walked me down the block, stole my phone and left me. I wandered around Barcelona drunk and alone until I finally found some sort of hostel-like room with bunk beds to sleep in. I know at some point during the night I ended up in a hotel and was knocking on different doors looking for my friends. The next morning – really around 1pm – when I was reunited with my friends, they told me that they'd said a prayer for me that morning in the Sagrada Familia. I cried when they told me, lol."
Anonymous: Manama, Bahrain, Summer 2014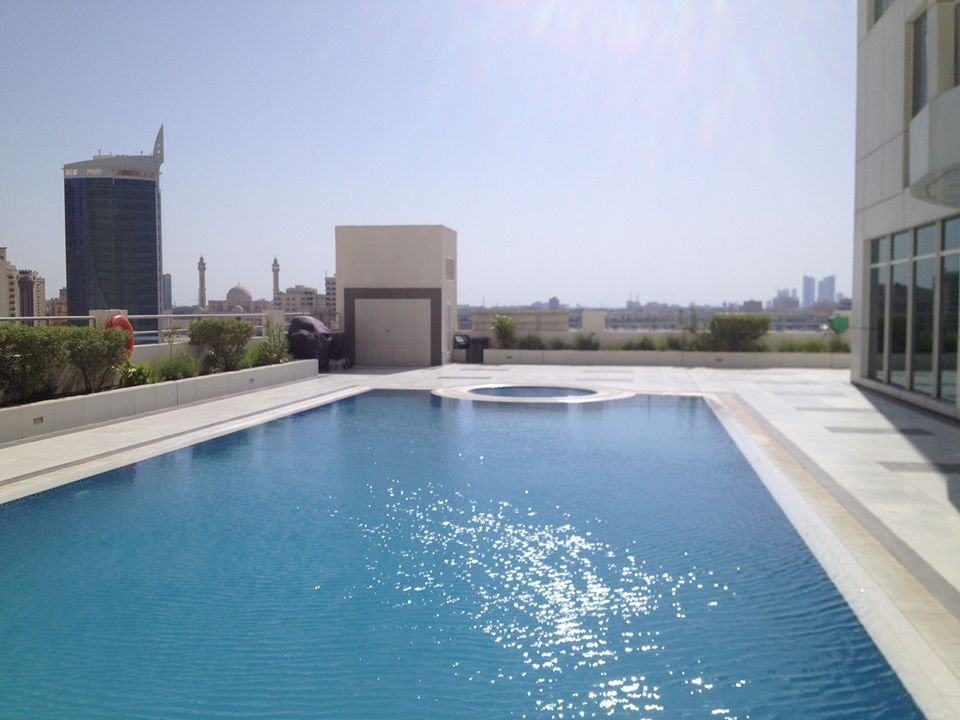 "I was abroad in Bahrain on a PR internship through a student-lead organization at UNC. One of the girls in my internship group was from Paris, and she was super into making guys think she would sleep with them in return for gifts, special favors, or money, but never actually slept with them. Basically gold digging until they tried to get her to do stuff she never would.
"She met this older guy at a karaoke bar the first week who was head over heels for her, and throughout the trip let us come to his rooftop pool (even when he wasn't there), paid for taxi fares and gave her money for all of us – there were 15 of us – to buy drinks when we went out to bars and clubs. This lasted the entirety of the trip. He was pretty mad when he realized she was playing him and then left for France, but the perks were pretty nice."