Meet UNC junior and fashion blogger Grace Lee
She has 12,000 Instagram followers and was featured on Lauren Conrad's website
Grace Lee is a junior Public Relations major in the School of Media and Journalism at UNC, but she's perhaps most well known for curating her very own fashion blog.
Her blog, Gracefullee Made, is a collection of weekly posts blending her personal style and current fashion trends.
She collaborates with brands like Swoozies, Lulu's and Moon and Lola.
Grace was even featured as "Chic of the Week" on Lauren Conrad's fashion site.
She told The Tab: "Gracefullee Made is my personal outlet where I share looks that inspire me and tidbits of my life as a full-time college student and a blogger."
Grace's journey into blogging began during high school when her friends recommended she document her outfits. Her brother would take pictures of her outfits, which eventually evolved into Gracefullee Made.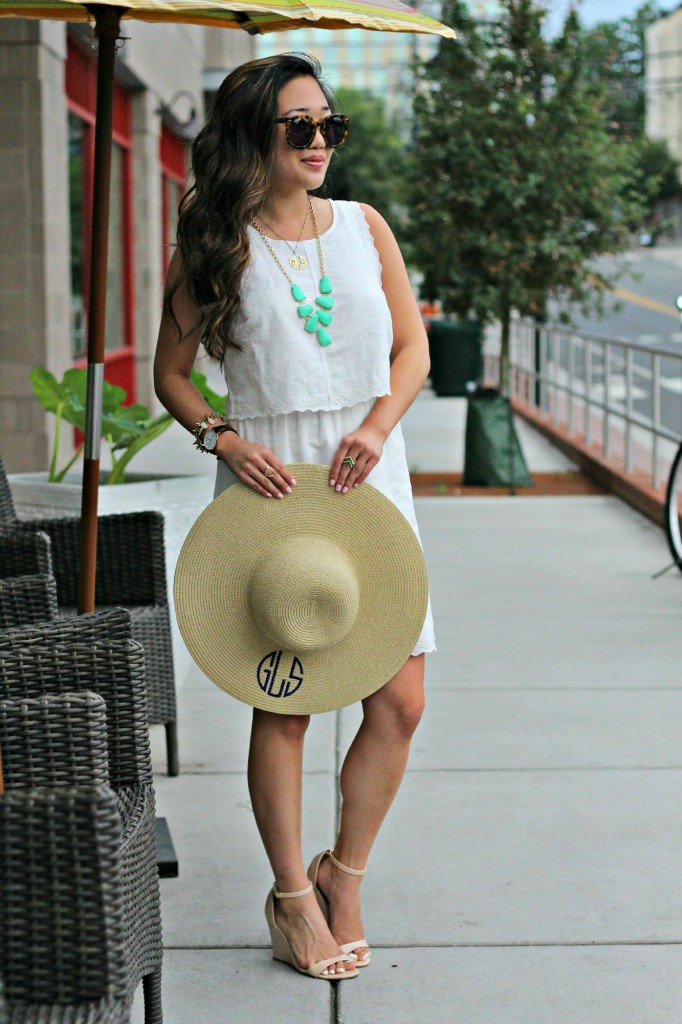 Her stats are impressive. Each month, Gracefullee Made gets 16,000 to 17,000 unique visitors. And she's big on social media with over 12,000 Instagram followers. (One of her posts appeared in The Tab UNC's best places to brunch in Chapel Hill.)
Managing a blog while being a student at UNC is not easy. A usual week for Grace includes class and creating about three blog posts.
Posts for Gracefullee Made go live at 8am on Monday, Wednesday and Friday. Each post takes about 1.5 to two hours of prep work including editing photos and typing content.
Grace's favorite time to blog is during fall and winter.
"Everything just comes to life. I love it."
When she's not in class or blogging, Grace serves as the co-president of the Carolina Association of Future Magazine Editors (CAFME). CAFME is a club at UNC that meets weekly to Skype with professionals in the magazine and PR world.
CAFME has held virtual meetings with workers from Refinery29, POPSUGAR and Teen Vogue. In March, Grace and other members of CAFME will head to NYC to meet with magazine industry professionals.
In the future, Grace hopes to be a stylist for a magazine or a social media manager for a brand.
Her favorite thing about being a Tar Heel is the school pride.
"Everyone here has so much school pride. It makes me the happiest person."
Keep up with Grace on Instagram, Twitter, Facebook and Pinterest.
All photos courtesy of Gracefullee Made.