The best Halloween costumes from Franklin St
There were Avatars 'straight outta Pandora'
UNC is famous for how we party on Halloween night.
Whether you spent your night checking out the costumes on Franklin Street, or hanging out with Wes Walker in Little Frat Court, Saturday's festivities were a blast to say the least.
While @TheTabUNC Snapchat captured some of the funniest costumes from last night, here are some submissions we also received.
Maddie, Allie, Cortland, Camille, Emily, Madeline, Claire, Ali and Jordan, sophomores
"Avatars"
Chas Egan, junior
"Yoda"
Hailey Hart, senior
"Pizza Fanatic"
Macie and Ruffin, sophomores
"Zombie babies"
Charlotte Moore, senior

"Taco Bae"
Madison, Sarah and Margaret, sophomores
"Party animals"
Gray, Kathryn, Merritt, Missy, Mary Ann, Ruthie, Libby, Lily, Ella and Christian, freshmen
"Rough night on the playground"
Lynde, Carrington, Idalis and Miah
"Running through the Six"
Miller, Hutter, Juliana, Sarah, Olivia and Natalie, seniors
"Justin Bieber's 'Sorry' dance video girls"
Blake and Cole, freshmen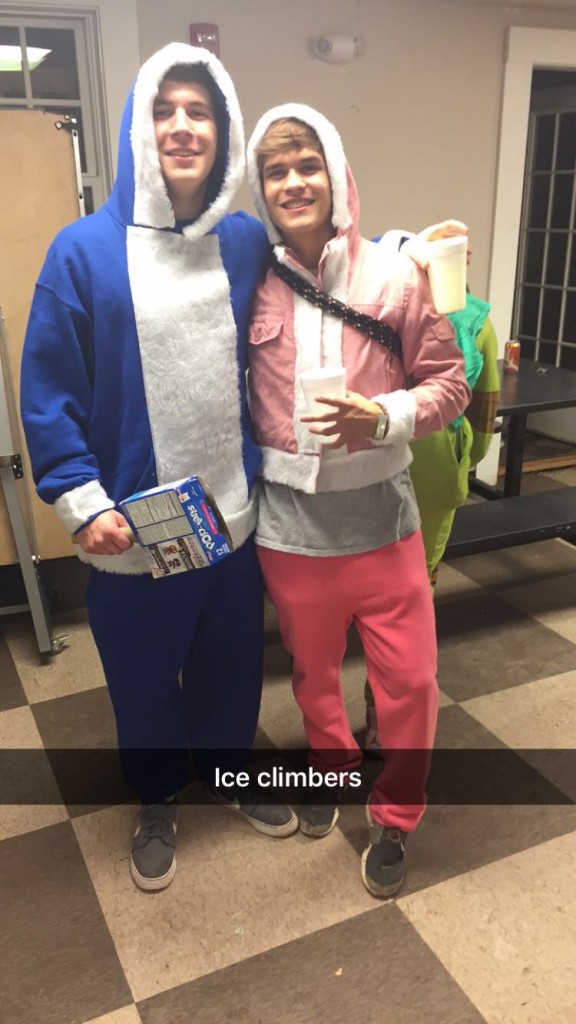 "Ice Climbers"
Berry and Anna, seniors
"Smoothie King"
Caroline, Erin, Sallie and Ryder

"Spice Girls"
Hope you had a great Halloween, Tar Heels. Until next year…