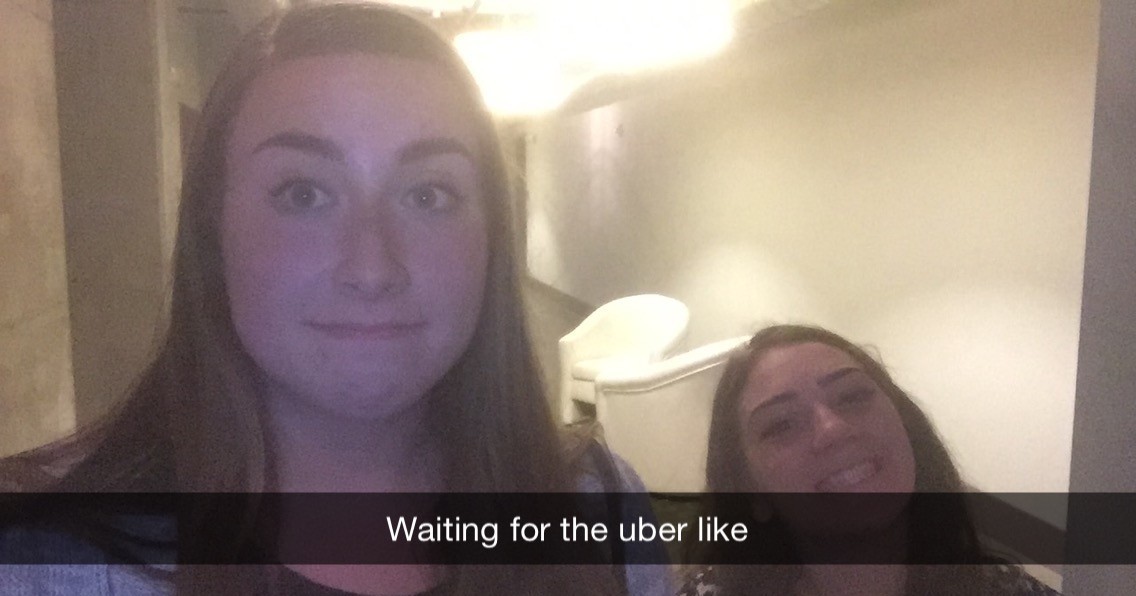 We asked Uber drivers to review us
'This girl wanted me to stop and get her Bojangles, and she wanted me to pay for it'
We usually give our Uber drivers five stars at the end of the trip, but what would they give us in person if they had the chance?
The Tab UNC traveled with four different Uber drivers to find out who are the best students to drive around and their craziest stories from late night pick-ups.
Trip 1: Kristie

Been an Uber driver for: Three weeks.
After collecting all my belongings and hopping in the car, Kristie was nice enough to answer all my questions. She works a full time job during the day and works part time as an Uber driver at night.  She mentions how she appreciates being able to choose her own hours. She drives between the Duke and UNC campus and hates how complicated the Chapel Hill area is. Who can blame her?
Craziest story: Only a little after midnight last week, Krisite picked up four Tar Heels, two of whom were really feelin' it. The one who seemed the most sober ended up making the biggest mess. Let's just say he had to pay a hefty cleaning fine.
Trip 2: Alai
Been an Uber driver for: Five days
After watching the "NO uberX AVAILABLE" sign for more than 10 minutes, I had almost lost hope. Then, Alai popped up and I was saved from a long walk home.
As an actual student here on campus, he was a little biased on which students were better to drive around, but that doesn't mean he hasn't had his fair share of weird experiences so far.
Craziest story: "This girl wanted me to stop and get her Bojangles, and she wanted me to pay for it." Late night cravings can be real, but let's leave the Uber drivers out of it. Agreed?
Trip 3: Whitney
Been an Uber driver for: Six and a half weeks
After graduating from UNC and working for the YMCA for over 15 years, Whitney gave Uber driving a try. She mentioned that the most popular drop-off places include Chi Phi, Los Pos and Top of the Hill. She agrees that Carolina kids are the best passengers, especially because they are willing to talk to her.
Craziest story: Not only have college students gotten sick in her car, but a 48-year-old man has as well. She said: "He was at a college party. Game day. His son was in the car trying to get him home and his neighbor was in the car and he was like, 'Dad, be a man.'"
Trip 4: Chad
Been an Uber driver for: about a month
He says his favorite passengers are Tar Heels because they're so nice and everything here is really close together. He said: "I know the area really well and everyone is so nice so I like driving in Chapel Hill of those reasons."
Craziest story: "I've had people looking for weed, trying to go to the strip clubs and I've had a girl come in here and try to make out with me before."
Many of these incidents were UNC students, but he mentions the girl who tried to make out with him was an NC State student, so at least we got that one taken care of. He says it's only because he is "the best looking Uber driver around."
I think it's safe to say most drivers agree that not only are Carolina students the best around, but the best passengers as well – as long as we don't have to have a clean up on aisle "back seat."