Meet History Professor Matthew Andrews, our hot professor of the week
He certainly makes history more interesting
At a school as big as UNC, there's bound to be a few professors who stand out because, well, they're kind of hot.
We asked UNC students about the hottest professors at UNC, and an overwhelming number awarded the title to US History professor Matthew Andrews.
According to the student body – keep in mind the female to male 60:40 ratio here – Andrews is humble, witty and pretty dreamy.
When The Tab first contacted him, Andrews thought it was a joke.
He said: "Is this a trap? Am I being interviewed as the weird-looking guy?"
We assured him that no, his chili pepper rating on Rate My Professor was accurate.
"At this point in my life, I'm just happy that anyone would think that."
One of his students said his physical attributes aren't the only thing about him that attract her. She said: "He is witty and intelligent."
Andrews said: "It's all fine and good, but I would much rather be known for my passion for teaching. My goal isn't to look good but to teach well."
He told The Tab he loves to integrate sports into his US history curriculum so students can understand and relate to the material better. But whether it's the sports analogies or the broad shoulders, Andrews said he is just happy to be inspiring his students.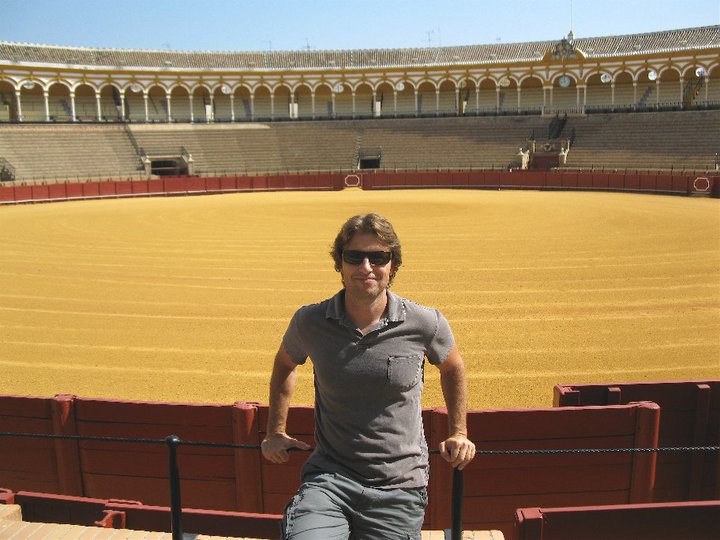 Another student told us: "I'm thinking about taking another one of his classes because he's attractive, yes, but also because the classes are so cool."
Andrews said he used to receive more reviews about his physique, but he guesses they will continue to dwindle as he grows older.
As for now, the compliments are still rolling in.
"He is knowledgeable and beautiful."
And to to that, Andrews said: "Well, if that gets them in the classroom!"