We found out what's inside those Polk Place boxes
No, they aren't oversized jack-in-the-boxes
We know you've been wondering about those giant boxes on the quad – but there's a very good reason for them.
The wooden structures standing between South Building and Wilson Library are part of the Chancellor's Innovation Summit.
Students have constructed displays of the innovations they've created – so we spoke to them about their incredible projects.
First up was senior Chris Hickman, who majors in Advertising and helped represent the Innovation Summit.
He said: "The goal in the end is to set forth the motion in the future to have funding for more innovation projects for people on campus."
Hickman went on to describe the first box closest to Wilson Library.
"This one disproved the theory of a black hole," he said, pointing at the walls around him.
On Wednesday and Thursday, the boxes were closed – they showed obstacles we're facing right now in society. But today, the boxes have opened to show solutions.
Hickman said: "It's kind of giving [donors] an idea of what their funding can go to in future projects."
We also spoke to Chris Griffin, a senior Advertising major, about his display – part of the Helping Hand project.
Originally, Helping Hand was Jeff Powell's senior project, but now it has become a non-profit organization and campus club which provides 3D printed prosthetic hands to children at no cost to their families.
"They're allowing kids to interact with the world in a way that they wouldn't have been able to without these," Griffin said.
We also spoke with Caroline Stewart, a senior Advertising major. Her box demonstrates the problems facing over-harvested oysters in the Chesapeake Bay in Virginia.
Stewart said: "We are presenting this problem. Dr. Bernie Herman is finding solutions and physically rebuilding some of the destroyed oyster reefs in the area."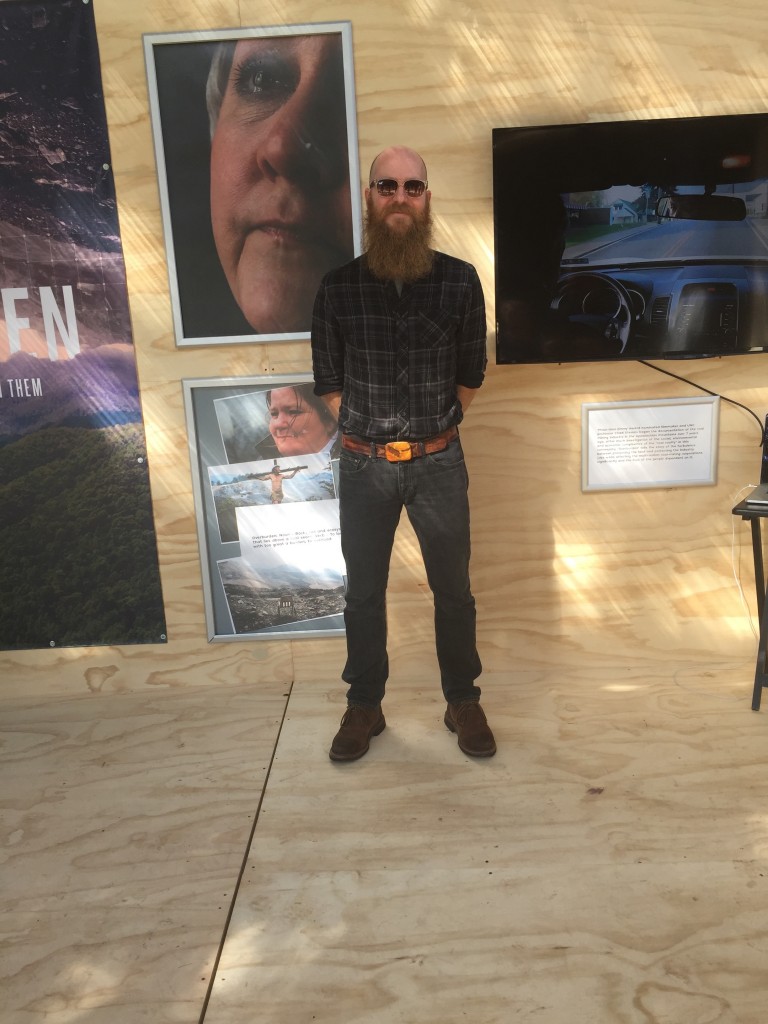 Chad Stevens teaches in the School of Media and Journalism. Today, he played a film he has been working on for the last 10 years in one of the display boxes.
"It's about two families – one family fighting to bring a wind farm to the region," he said. The other family had lost one of their members to a coal mining disaster.
"In this area, there is only coal. There is only one industry. There are no options for people."
The film ultimately became a study on the attempt to diversify the West Virginia economy.
Jon Juliano is one of the researchers out of UNC's School of Medicine. Combined with others from the School of Public Health, he has studied malaria for the last 10 years, and his findings are shown in his wooden box.
"Our big areas are studying drug resistance and how drug resistance occurs, evolves and spreads, and how to design better vaccines."