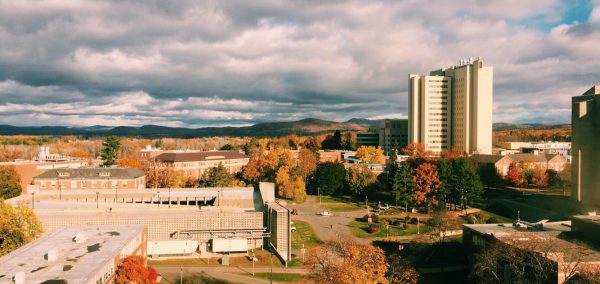 UMass student left in critical condition following car accident on campus
He's currently in fair condition
On Friday, a UMass student was left in critical condition following a pedestrian-vehicle accident close to North Apartments.
Silas Watkins, a 20-year-old student, is currently being treated for injuries, including head trauma, at Bay State Medical Center. Though his state has progressed, he remains there in fair condition.
Charles Willingham, 18, was driving the car at the time of the incident. Nobody in the car was injured, though Willingham is now cited for speeding, negligent operation of a motor vehicle, and failing to stop for pedestrians. These citations are non-criminal.
The crash took place at 5:48 pm Friday evening, and as of now, Watkins retains serious injuries to the head. UMPD attributes solar glare as a potential reason for the crash, which caused Willingham to not see Watkins in the crosswalk.
A spokesperson for Daniel Fitzgibbons, spokesperson for News and Media Relations, said
"All the details are still murky and [News and Media Relations] are still waiting for a police report to be filed," News and Media Relations spokesperson Daniel Fitzgibbons told the Daily Collegian.
More to follow.