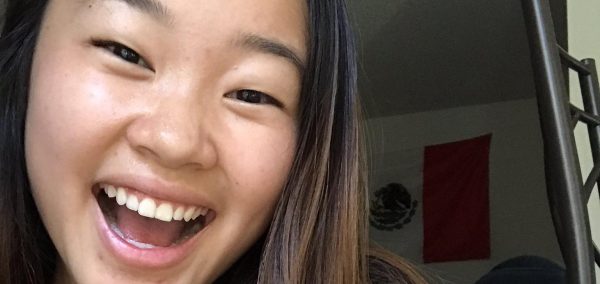 UCLA student goes viral after her wholesome father sends her mangoes in the mail
Last week, UCLA third year psychobiology major Cecilia Li went viral after sharing a Tweet about her father sending her fresh mangoes by mail.
"I've been taking summer classes both sessions A and C, so I've really been away from home all summer. On some weekends when I don't have too much work to do, I like to go home to visit my family in San Diego," said Li.
While at home, Cecilia's father chopped up some mango and placed it into a Tupperware for her to eat on the ride back to UCLA. Unfortunately, the mangoes were left behind in San Diego. "I was so disappointed that I almost wanted to turn back (to which my mom, who was driving, said no)," said Li.
After her class on Tuesday, Li returned to her apartment to find a package at her door. Upon opening it, Li discovered the mangoes she had forgotten at home, still held in the Tupperware.
"It was still cold! I had never been happier nor more amused that I had mangoes cut, packaged, and shipped with love," Li said.
According to Li, she did not expect her tweet to get as popular as it did. "I thought it was absolutely hilarious, but I didn't think that it was this big of a deal, haha. I love Twitter though–even the randomest things can get huge! I'm so glad I got to experience that," she said. Li also said she did not realize how viral her post became until @jonnysun, one of her idols, retweeted her.
After Li's Tweet about her dad's adorable gesture went viral, she was recognized by Buzzfeed (who wrote a story about her) and writers from Teen Vogue and Huffington Post.
"My friends have been teasing me about my '15 minutes' non-stop, but it's all in good fun," she said.
The Buzzfeed article gained even more attention than the Tweet, causing her family to joke about her celebrity and old friends of Li to reconnect with her.
"I was truly shocked. I must admit, it was pretty funny to reconnect with old friends because of a forgotten mango," Li joked.