A guide to UCLA's funniest comedy and improv troupes on campus
Get ready for some 'Shenanigans'
In a recent publication by The College Magazine, UCLA comes in as the second best university in the nation for future comedians. Los Angeles has seen some of the greatest comedic voices circulate its open mics and comedy clubs; however, away from the lonely open mics, UCLA students have created a space to train among their fellow students and surround themselves with both peer encouragement and a fair amount of celebrity.
I reached out to a some of the major players in UCLA comedy to learn more and found exactly what I suspected: a grand mix of aloof comedic artists and truly enthusiastic improv players. Here's your guide to some of the funniest troupes on campus.
Satyr Magazine
While not exactly a comedy troupe, Satyr Magazine is a popular humor mag. Founded in the early 1960's by Harry Shearer (The Simpsons, Saturday Night Live, Spinal Tap), it focuses on political and social commentary but supplements it with a precisely executed balance of the absurd. Although they publish daily online, Satyr also focuses creative energies on a free print publication that is distributed each quarter on Bruin Walk.
Shenanigans Comedy Club
Beginning as primarily stand up and sketch, Shenanigans has since expanded to provide many improv opportunities for audiences and performers alike. Future club president Vinny Seeram said, "we seek to pursue every facet of comedy." Shenanigans has regular shows called "LaughDen" in the Northwest Campus Auditorium and "Comedy and Chill" in Humanities A51. The club has also rounded up celebrity guest headliners to join their upcoming standup show, which can be seen at Bruinfest on May 22.
LCC Theatre Company
Short for "Lapu the Coyote that Cares", LCC Theatre combines improv comedy with student-written short plays. Founded in 1995, LCC started as UCLA's only Asian-American theater company. Now, it is open to all students as an opportunity to share unique and original stories with their peers. Plus, LCC holds improv shows upon request throughout campus!
Rapid Fire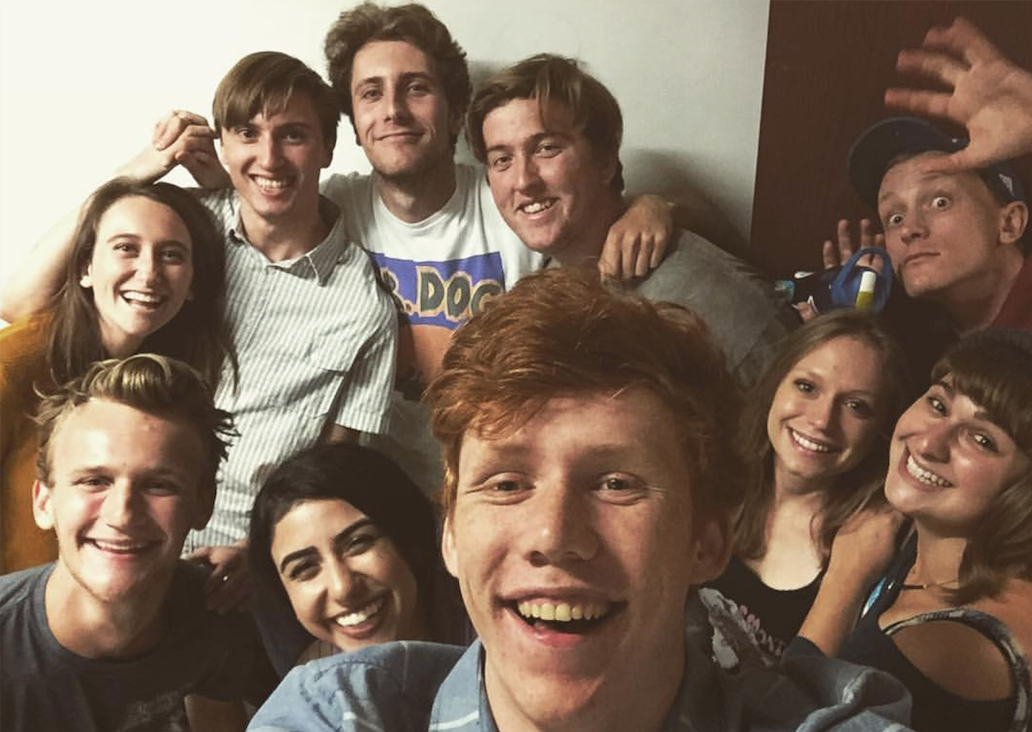 Entering into their 8th year at UCLA, Rapid Fire Improv is staple of Westwood comedy. They perform 5 times per quarter both on campus and at The Improv Space. Rapid Fire's primary goals are to support their fellow players and to maintain focus on the game. Upon meeting with some Rapid Fire leadership, Brett Sebade said, "we're all family. Except Jake Garberg." Sorry, Jake.
The Improv Space
Improv at UCLA could not happen without The Improv Space, which many regard as the epicenter of Westwood comedy. It is a small hot box of dynamite quips and premises. The Improv Space relies on audience participation, and opens its doors each night to allow any passerby to try their hand at improv. When the lights fade and the front door opens, what emerges is an audience glossed in the euphoria of witnessing true comedic inspiration that is as special as it is electric.
So if you're an aspiring comedian, improvisational actor, or a student looking for some laughs, look no further than UCLA's collection of comedy troupes. You're sure to enjoy yourself.